Programmes
Afterschool Games Clubs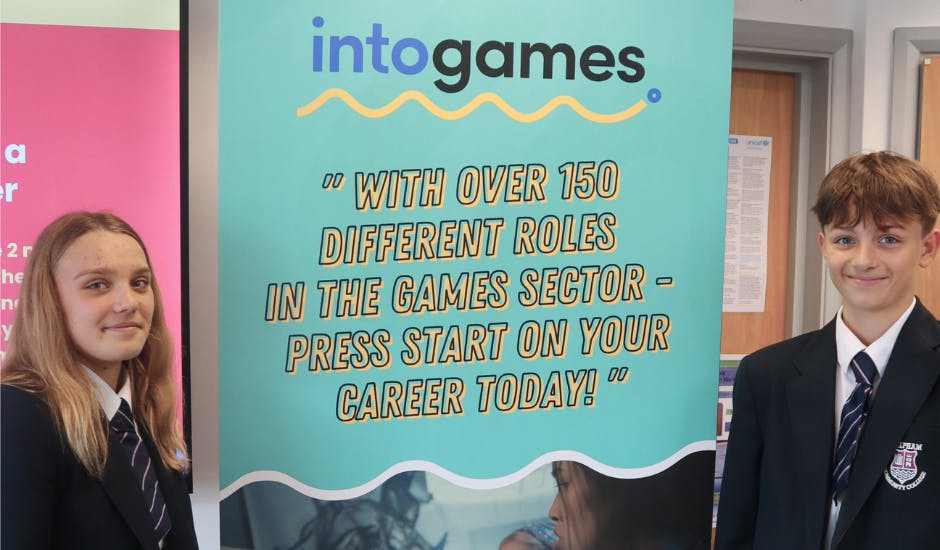 Bring a fully resourced afterschool club to your school focussing on game development skills and the career options into the sector for KS3 students
After-school clubs are a great setting to help teach young people how a game is made. 
We have a 6-session club for Key Stage 3 (12-16 years old) delivered in conjunction with Into Film and run by University game students. The club has been designed to support early career conversations and let participants practically make a game from scratch, which can be entered into the national BAFTA Young Game Designer competition. 
The club supports a range of curriculum-based STEAM skills. It will support in delivering the Gatsby career benchmarks by inviting a games industry professional to the school to talk about careers. 
Participating schools will receive; 
30 free copies of Gamemaker 2 for your IT suite (a powerful game design tool) 
Two DBS checked and trained Club Leaders from a regional University
All resources, materials and workbooks for 20 students 
A visit from a games sector professional
If you are interested in finding out more, contact us here.