Welcome to another Twitter Q&A as a part of our Into Games Career Fair happening 29th July, we're conducting Twitter Q&As with team members from the studios who are taking part at the event and last Thursday we had the amazing opportunity to interview Dave Gomes, lead producer at Hangar 13 Games.
In this interview, Dave discusses with us his experience getting into games from the IT consultancy to producing in games, advice on how to keep things organised as a producer, and what it was like to work on Horizon Zero Dawn.
What games inspired your love for the games industry? 
A childhood spent playing games on everything from the original Nintendo and through all the console years. I was fortunate enough to have a 486 and quickly took to PC games. Since then it's been an absolute joy to be part of this industry as we create incredible new experiences!
What's your favorite part about working as a lead producer?
Being a force multiplier! The role of lead producer at Hangar 13 is all about helping support producers across the teams in being effective and providing guidance and mentorship. You can effect a lot of strategic change from the position and that's something I really enjoy.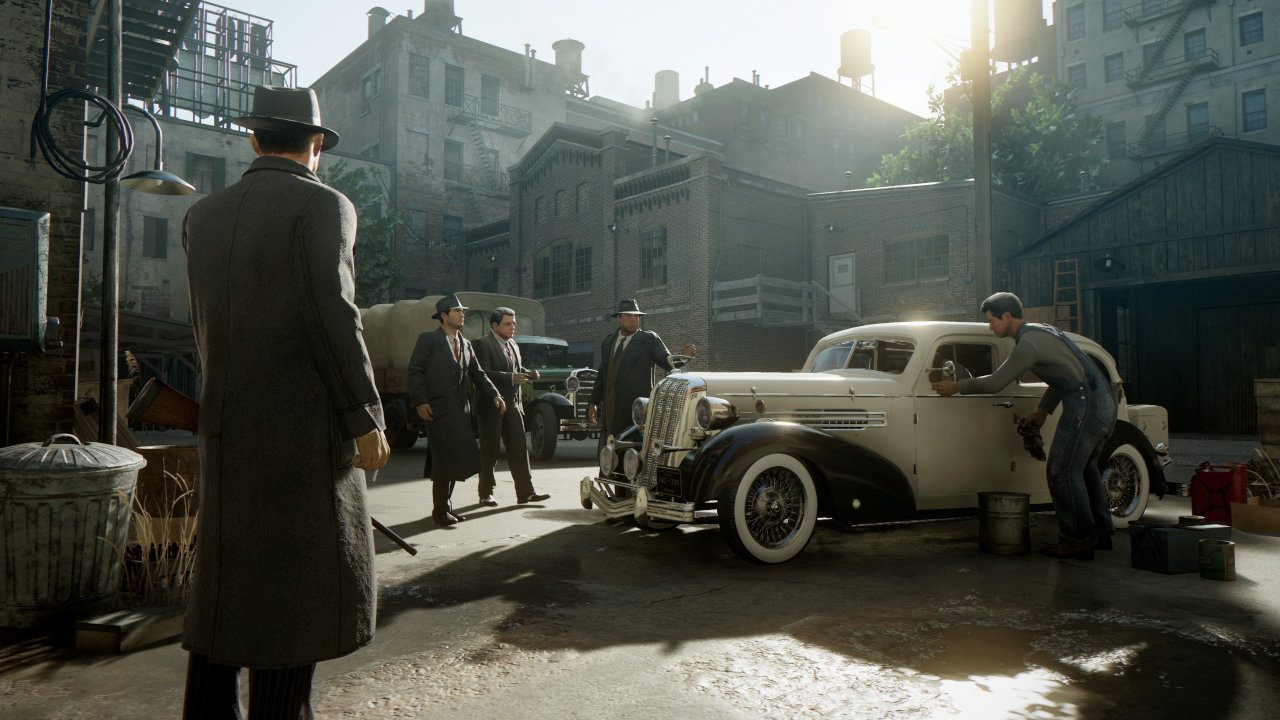 How did the lessons from your computer science degree prepare you for your career in games?
Having a programming background definitely helps in understanding the technical systems in games. Fundamentally though the concepts are important and transferable to all sorts of things. Object Oriented ideas come up a lot especially in how I think feature lists and requirements.
Before your role at Disney Online studios, you were working in IT. What encouraged you to make the jump to games?
I was unhappy in IT and spent a year trying to figure out what how to combine work with my passions. I got out to Vancouver to the 2008 Game Design Expo and listened to some incredible talks. Borrowed money to go to GDC a few months later, and from there started figuring out how to make the switch. I felt I had relevant skills that could cut across the industries but it was a hard road getting to the first job at Disney. I will forever owe a debt of gratitude to Nicole Thompson for taking a chance on me back then. 
Working as a Producer on Horizon Zero Dawn must've been an incredible experience. How did you manage to keep yourself focused throughout the project?
Play the game. Long projects, and especially ambitious new IP projects, are always a marathon not a sprint. It's really easy to lose sight of the day to day and focus on  numbers or budgets and schedules. Always find time to play the game. Know what the player sees and feels think the same goes for the connections and relationships on the team. Creating any game is more about the folks around you and how the team gets there together. Individual efforts are important, but being on the same (hype) train together as a team is crucial to the process.
For awhile you worked as a Freelance Writer writing story and mission design for an indie science fiction game. How did it feel to change gears from working as a producer for so long?
Difficult! Writing uses entirely different creative muscles than the ones we use for production. Also incredibly rewarding. Writing is such an intimate individual effort in a lot of ways, even when working with others, that it can be really refreshing compared to production where almost all of your contributions are done working in collaboration with others. Different muscles, different ideas. Very different senses of satisfaction in the completed work. But a similar high of seeing people experience and enjoy your work.
Who in the games industry do you look to for inspiration?
There's too many people to name but I'll try! I'm also continuously amazed by everything that comes out of the team Guerrilla. It's a studio packed full of people who care deeply about what's getting made, and are crafting it with a message that has an impact and is making a difference.
I think of all the people out there making beautiful games and being beautiful people while doing it. Brenda and John Romero come to mind instantly here! I got a chance to meet him a few years back - here's me looking giddy as a child with the legend.
Also shout outs to the fantastic scene down in Melbourne! Imagine an inclusive games scene where everyone cares deeply about lifting up everyone as a whole! Liam Esler where you at?! League of Geeks! Melbourne International Games Week!
Thank you so much again to Dave Gomes for spending time with us! If you want to learn more about Steven's role and Hangar 13, then make sure you sign up to our Into Games Career Fair on 29th July 2021! Also keep a look out on our Twitter for our next Twitter Q&A.