This year marked the biggest and most exclusive Core game jam to date offering the top 50 Game Jam creators a prize pool of over $170,000 to create a game in just a month.
Considering the time limitations, the invited participants managed to create a real diverse collection of games from deep open-world titles to deck builders all of which are free to play on the Epic Game Store.
Here are all of the winners from the event:
By Wave Paradigm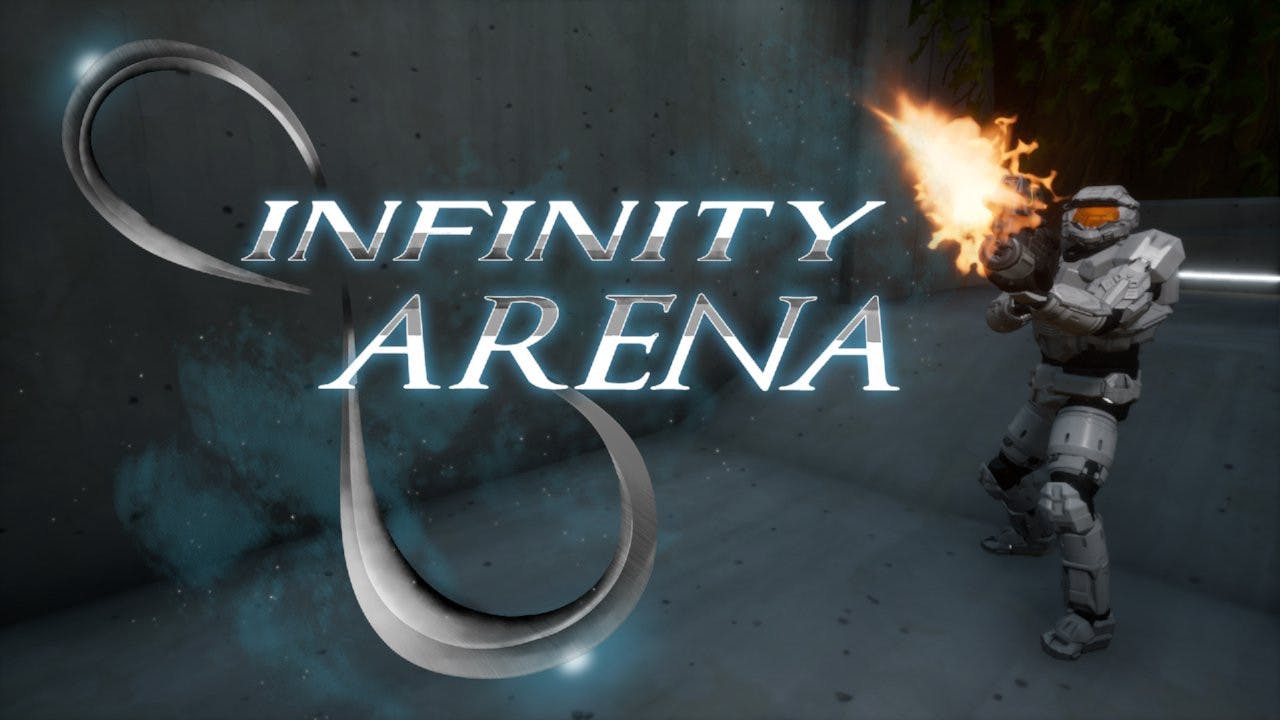 A systems development analyst by day and an indie developer by night, WaveParadigm is known for one of the most successful games on Core: Roll 'em. For the invitational Wave teamed up with several of his university game dev friends to make this homage to Halo.
Infinity Arena features over 80 combinations of game modes and maps, has extremely tightly tuned gunplay, dynamic movement, and carefully crafted maps that are bursting with nostalgia value.
By marcepan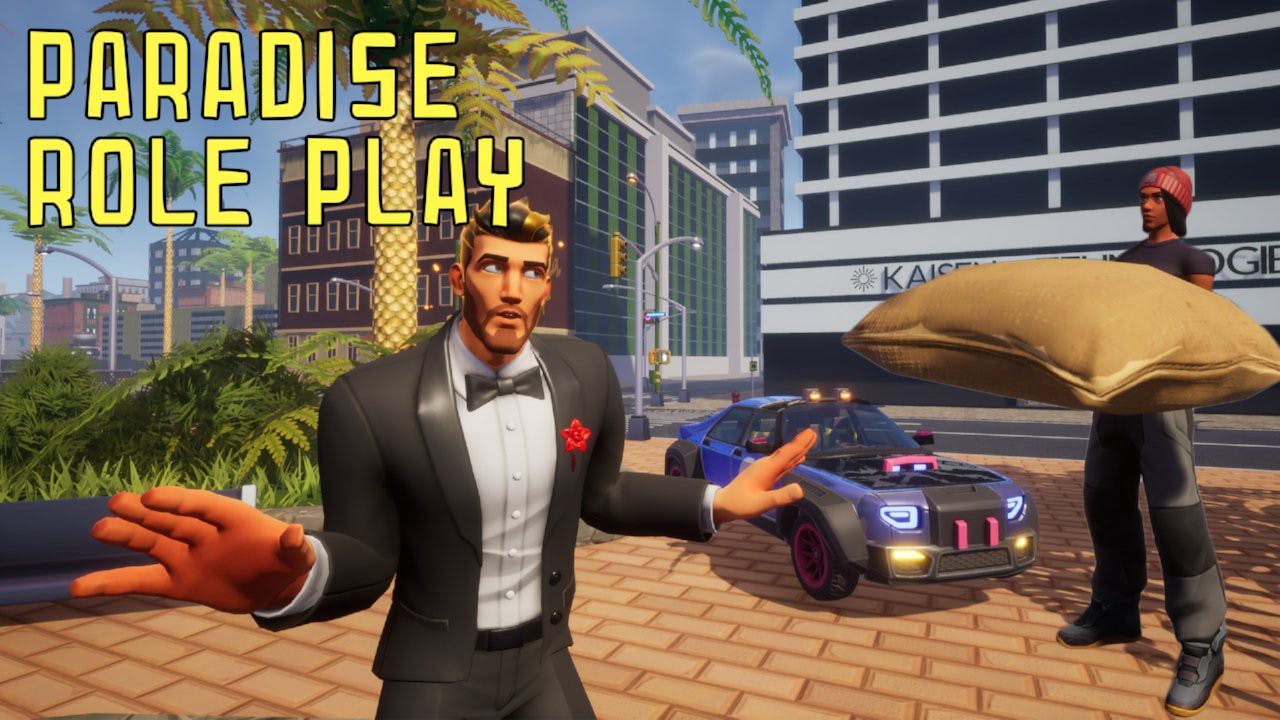 Based in Ukraine, university programming student Marcepan codes and designs three of Core's most popular tycoon games. Marcepan's Invitation team included her boyfriend airwaysf (another notable Core creator) and a school friend, pentacorn.
Paradise Role Play has you lost in a new city, starting from nothing — so when you are able to cruise the streets with your newly acquired car (and license), go on dates with other players, and explore another life in the metaverse it feels all the more rewarding. Explore what life could be like in the city in this winning entry!
By DeepHorizonsCI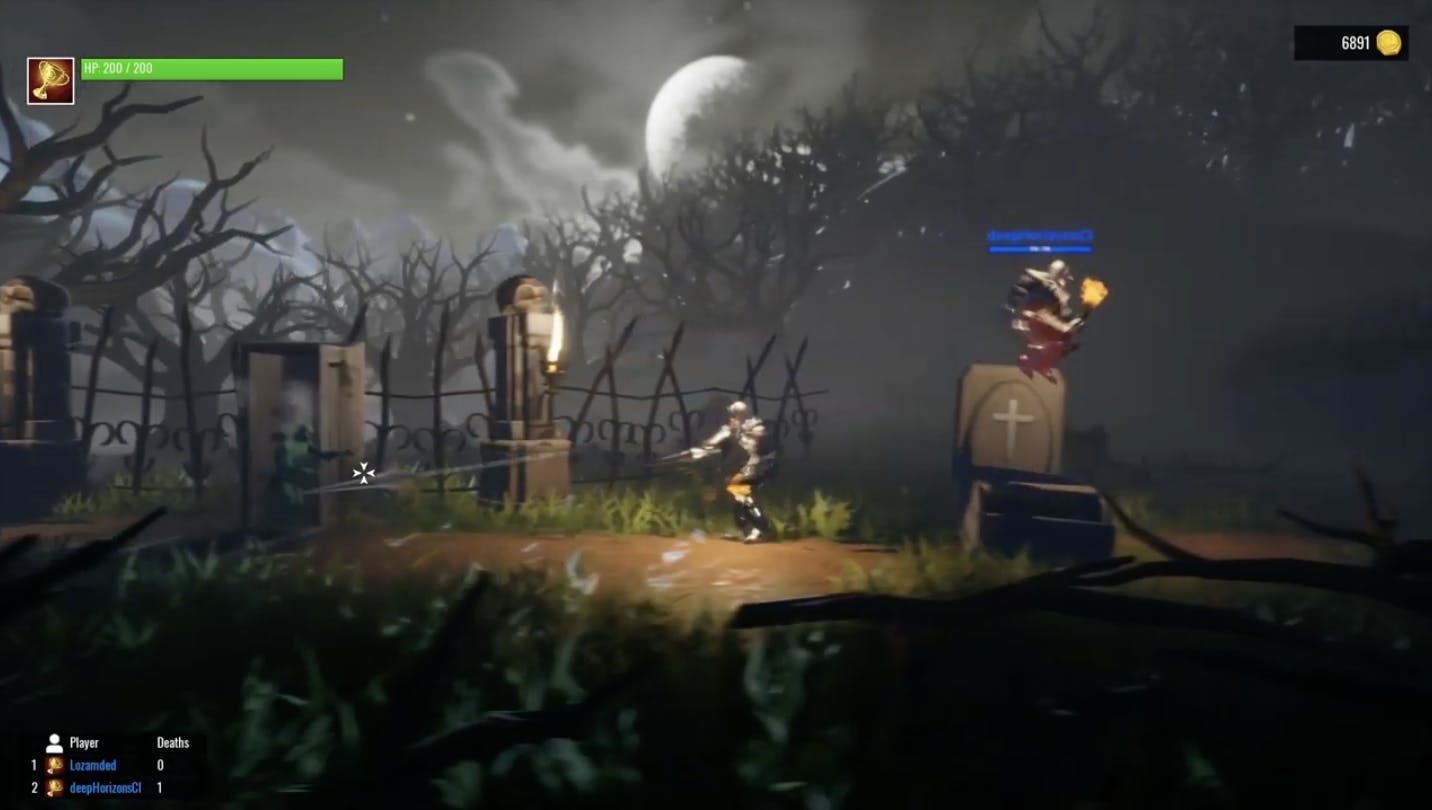 Deep Horizons is a development team in Chile that began as a hobby and became their full-time job in 2020. Their experience in 2D platformers and sidescrollers is evident in their Ghosts n' Goblins-inspired jam entry.
Sir Pepe and the Goblins is their first game in Core and it has you traversing across crypts and marshes, brimming with ghouls, demons, and all manner of otherworldly beasts. Die, loot, and die again, until you're strong enough to reach the next stage. It's a fantastic co-op (or solo) 2.5D sidescroller experience that is sure to leave you with a smile.
Best Homeworld/Social Experience: Dragon Port
By ChimericArts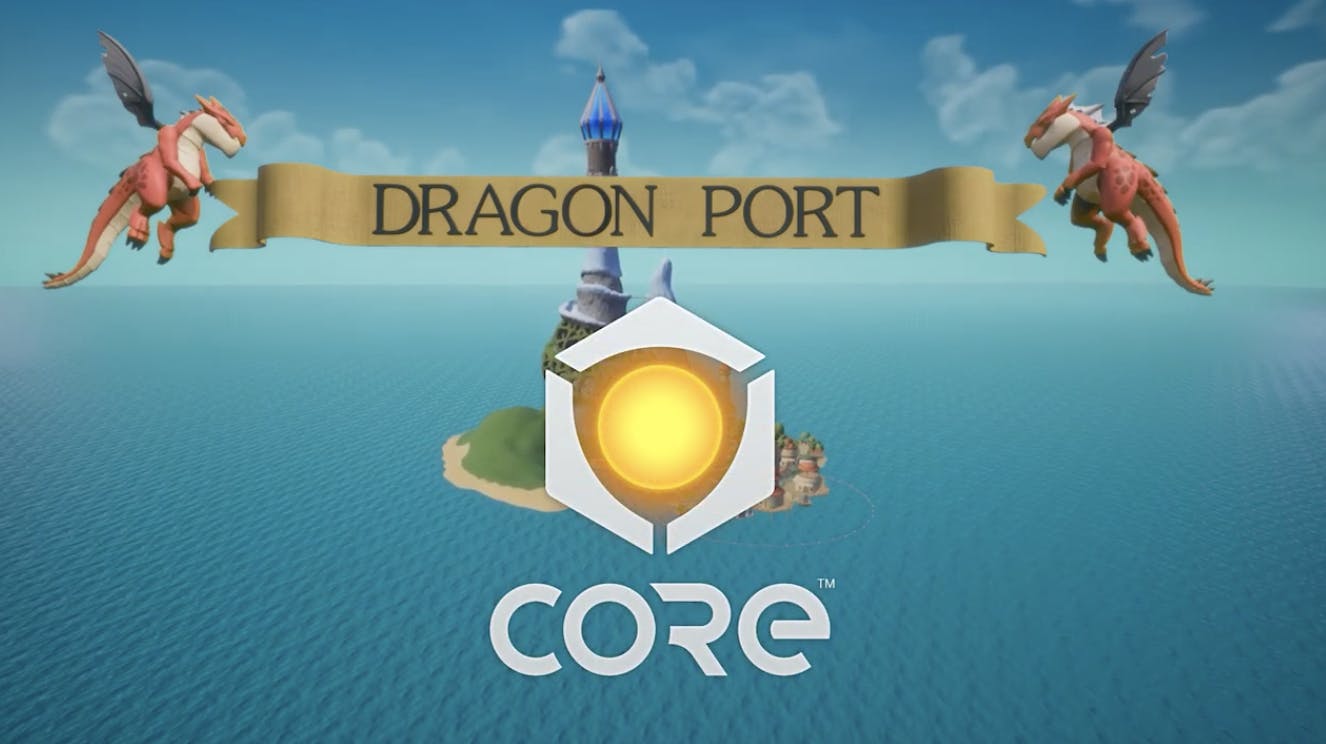 Husband and wife team Punkarella and Booradley are professional game developers who have made flash games, VR prototypes, and content for games like Second Life and Sinespace. After placing in Core's D&D contest, the team won our Halloween jam with a social home-decorating game, and they've returned with an even more polished take on the formula.
In Dragon Port you'll befriend your very own dragon and decorate a cave, turning it into a home. Explore the island with your dragon and discover new materials that can be used to personalize your furniture and accessories. Once your dragon is all grown up, you can even fly together!
By Mad Ants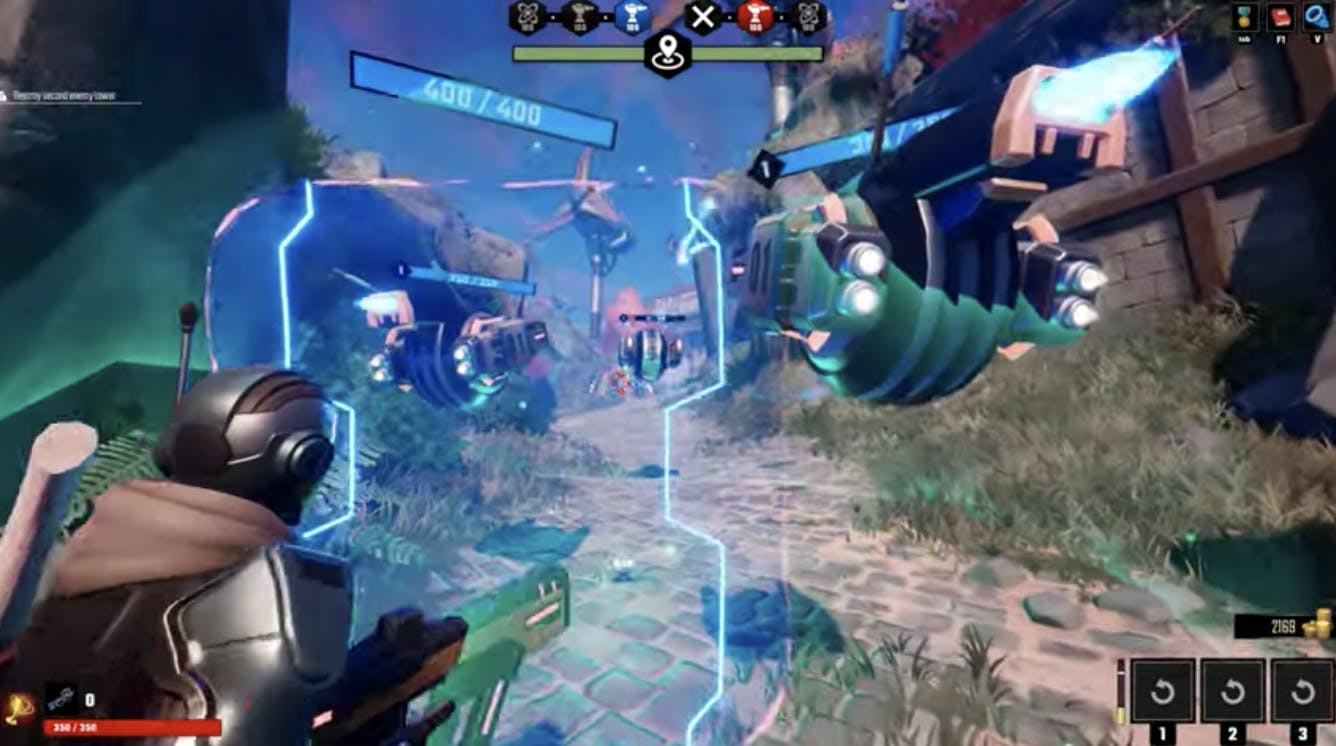 As a professional level designer for a AAA game developer, Elzean uses Core so he can use his design skills while also easily building full game mechanics. He is a perennial finalist in Core's jams, having so far crafted a desert city, spaceship combat, and an expansive D&D-themed world — and now teamed up with a coworker he's created Nexus Wars.
Nexus Wars is an FPS MOBA with gorgeous scenery, finely-tuned level design, and a wealth of abilities and upgrades. Destroy your opponent's robots to get enough money to unlock the next tier of weapon, find abilities, and push mid to take home victory in this incredibly polished entry that we didn't want to stop playing.
Most Aesthetic: VAARA
By Drogan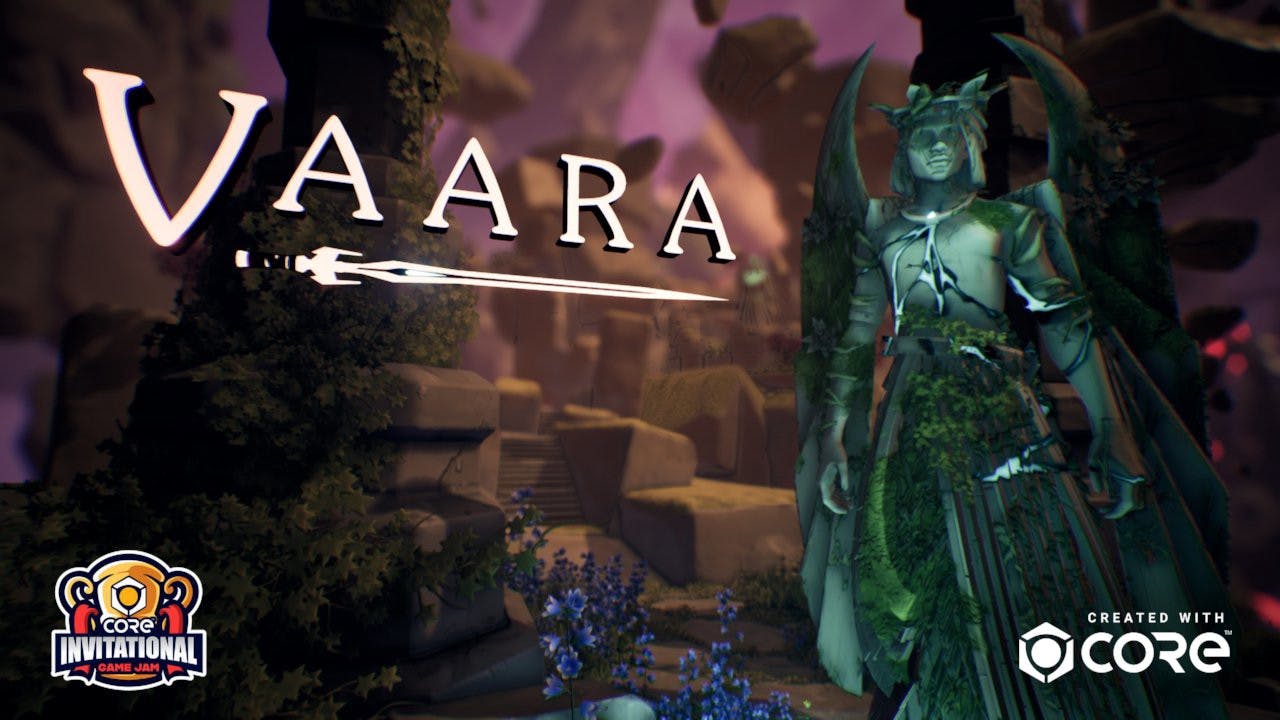 Drogan is a recent game design university graduate who was also a part of the inaugural Core Game Dev Bootcamp. As an amazing artist and designer, he's won environment art competitions before like Core's Secret Spaces contest. For the Core Invitational, he teamed up with his dad, a Ph.D. software engineer, and Thvald, a freelance artist friend who's also amazing with the Skyrim Creation Kit.
Vaara has you exploring a mystical floating world, platforming around the hazards and gaining unique skills in a style reminiscent of Zelda, in preparation to take down the behemoth above the city in an epic battle that will leave you in awe.
By andyman404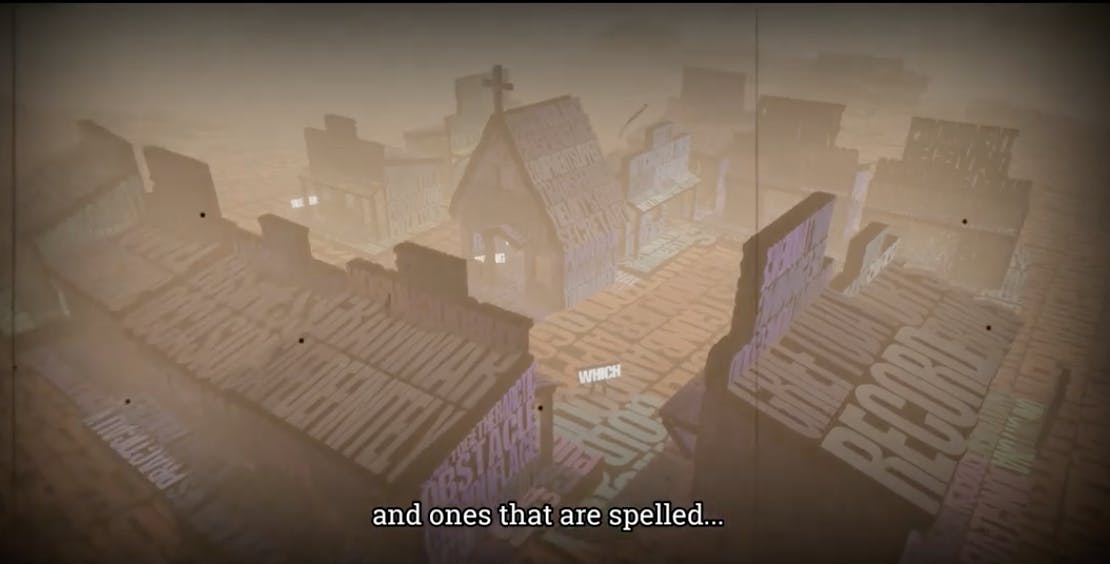 Andyman, an indie game developer from Hawaii, is a self-proclaimed "avid serial jammer" who has completed over 120 jams in the last six years. He's been invited to showcase at GDC, E3, and the Toronto International Film Festival, and is a software engineer by trade. His first game on Core is one of the most original games on the platform.
In this gritty wild-west world, made entirely out of 3D text, Tumbleweed Typo Hunters tasks you with tracking down misspelled words for a lucrative bounty. Play through unlimited procedurally-generated towns and jobs, experience tense high-noon showdowns, and make a stand defending towns against overwhelming typo bandit gangs. Form a posse with up to 4-person co-op to take on more challenging jobs that would be too difficult for a lone typo hunter.
Best Trailer: Star Colony
By Mantle Games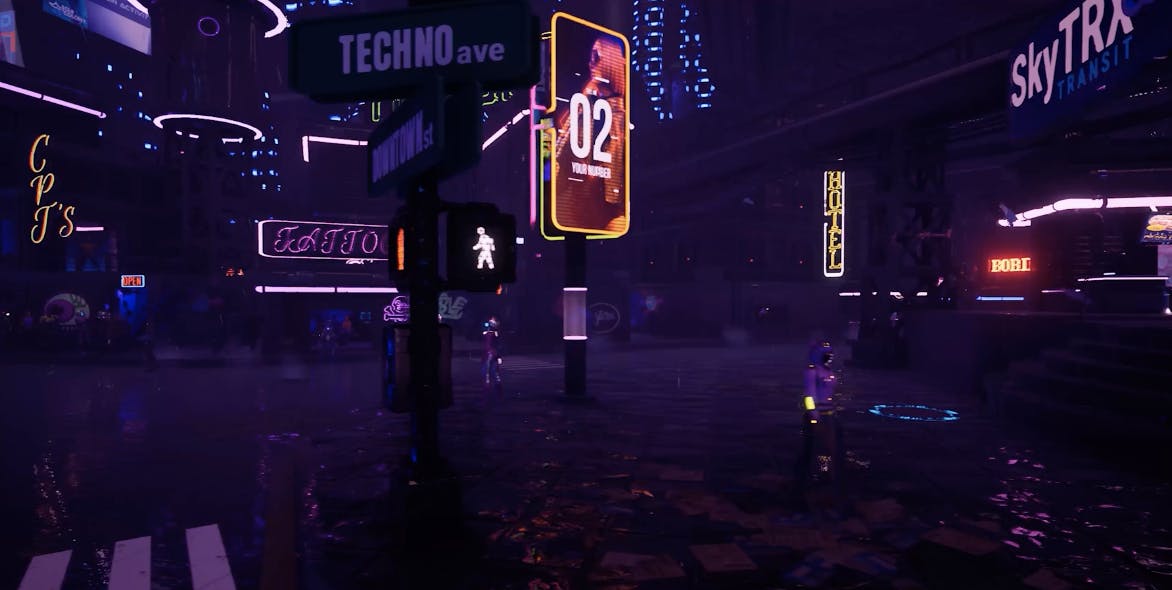 Mantle Games is Core's resident superteam. Every one of the nine team members have won Core contests, spanning art, community content, and full games. Members include 14-year-old Aphrim, who made the framework that underpins most of Core's tycoon games; NyaAlchemi, who comes from Second Life; Czinczar, a toolmaker who's won multiple Community Content challenges; and Lakwaai, whose Taj Mahal won "Best Landmark" in the just-finished City Building Jam.
Their group creation, Star Colony, has you exploring the farthest reaches of the universe, from grimy undercities of a cyberpunk dystopia, to pristine worlds with vibrant fauna and aggressive wildlife. Follow the trail of clues and discover your identity in this massive entry.
The epic trailer for Star Colony has great use of sound cues, vocal emotions, stunning visuals, and a cohesive narrative — and it is well deserved in taking home the prize for Best Trailer.
Honorable Mentions
The following games were top contenders for their respective categories and showed a great level of sophistication, polish or potential and were awarded $5,000.
Special Awards
There were many game creators that made their very first Core game as part of the Invitational. Andyman404 (Tumbleweed Typo Hunter), DeepHorizonsCI (Sir Pepe and the Goblins), and Veonix (Renovating Hearthrug) impressed us, especially considering they had only a month to learn the engine and make their full game. There were two other new Core creators that we want to highlight as talented, promising newcomers to the platform who were awarded $3,000.:
Nerdook — creator of Gunsweeper
Sass — creator of Core Life
Congratulations to all the winners at this year's event! To check out the rest of the submissions head to the official site.