In response to a growing need for diverse and enthusiastic games industry role models, Into Games are delighted to announce the Into Games Champions: a unique fellowship programme for budding games industry talent keen to cut their teeth as educators and mentors.
Into Games Champions is a year-long programme combining networking, training, guidance and opportunities to offer participants skills to support the next generation of diverse games talent. They'll gain access to public speaking training from refugee supporting non-profit Routes, workshop development with Game Designer Matteo Menapace, and video content production masterclasses with Big Egg Films, as well as support working with groups of vulnerable young people, and opportunities to shape the future of Into Games.
The chosen 2021 Champions represent some of the best in burgeoning games industry educators, from the likes of Jagex, Ubisoft, nDreams, Bossa Studios and Sumo Digital. Meet them all below...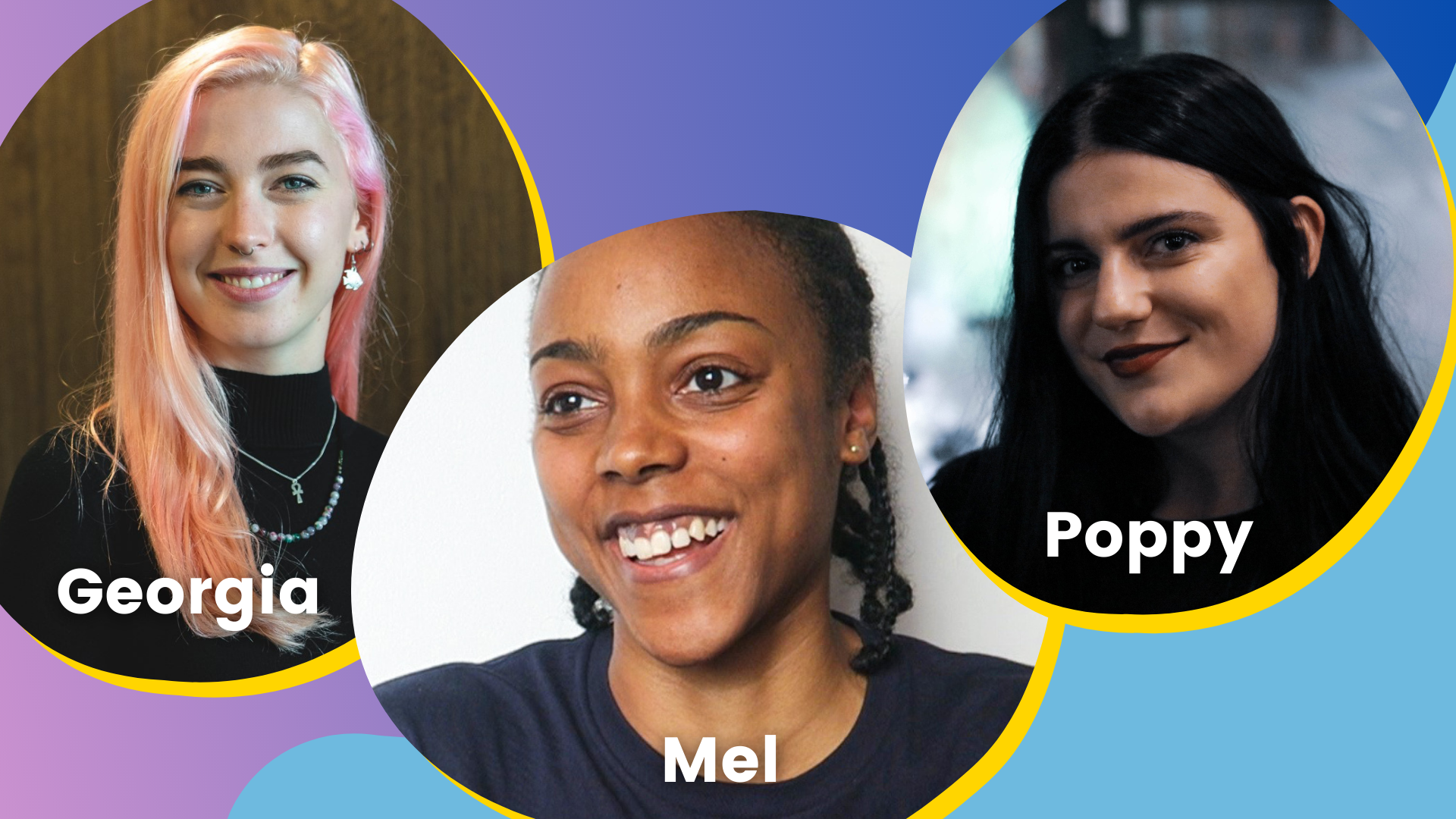 Georgia joined Jagex in 2018 and has spent the last three years working on the immensely popular Old School Runescape. Always creating, in her spare time Georgia loves to paint, craft, roller skate, camp, hike and watch old movies. On why she became a Champion, Georgia says, "I am passionate about helping anyone get into the industry that I love, and having a team working together on that is really inspiring and powerful." 
Mel worked as a QA Tester and VFX Assistant on three LEGO videogames before stepping out as a freelance concept artist in 2016. Since then she has worked on a range of exciting indie game titles designing weapons, vehicles, props and robots. Before beginning her games career in 2015, she studied Transport Design at university and now uses those skills to create innovative vehicles for games.
"I want to contribute to allowing young people to get the learning, support and encouragement that I wish I had got when I was trying to figure out what career path to take," Mel says. "Young people should also have the opportunity to be encouraged by people who are from underrepresented groups that they identify with."
Through her career in Social Media and Marketing, Poppy found herself falling into a games career around four years ago. Now at Bossa Studios, her role allows her to connect with players in a variety of ways. "I really love talking to people and getting new perspectives," she said.
"I wanted to become a Champion to advocate that gaming can be a possible career route for anyone. It's important for me to try and give everyone the tools, support and guidance they need to reach their goal of working in games. As someone who grew up in a low-income family, who never made it through college, working with Into Games and seeing what they strive to achieve seems like the perfect fit."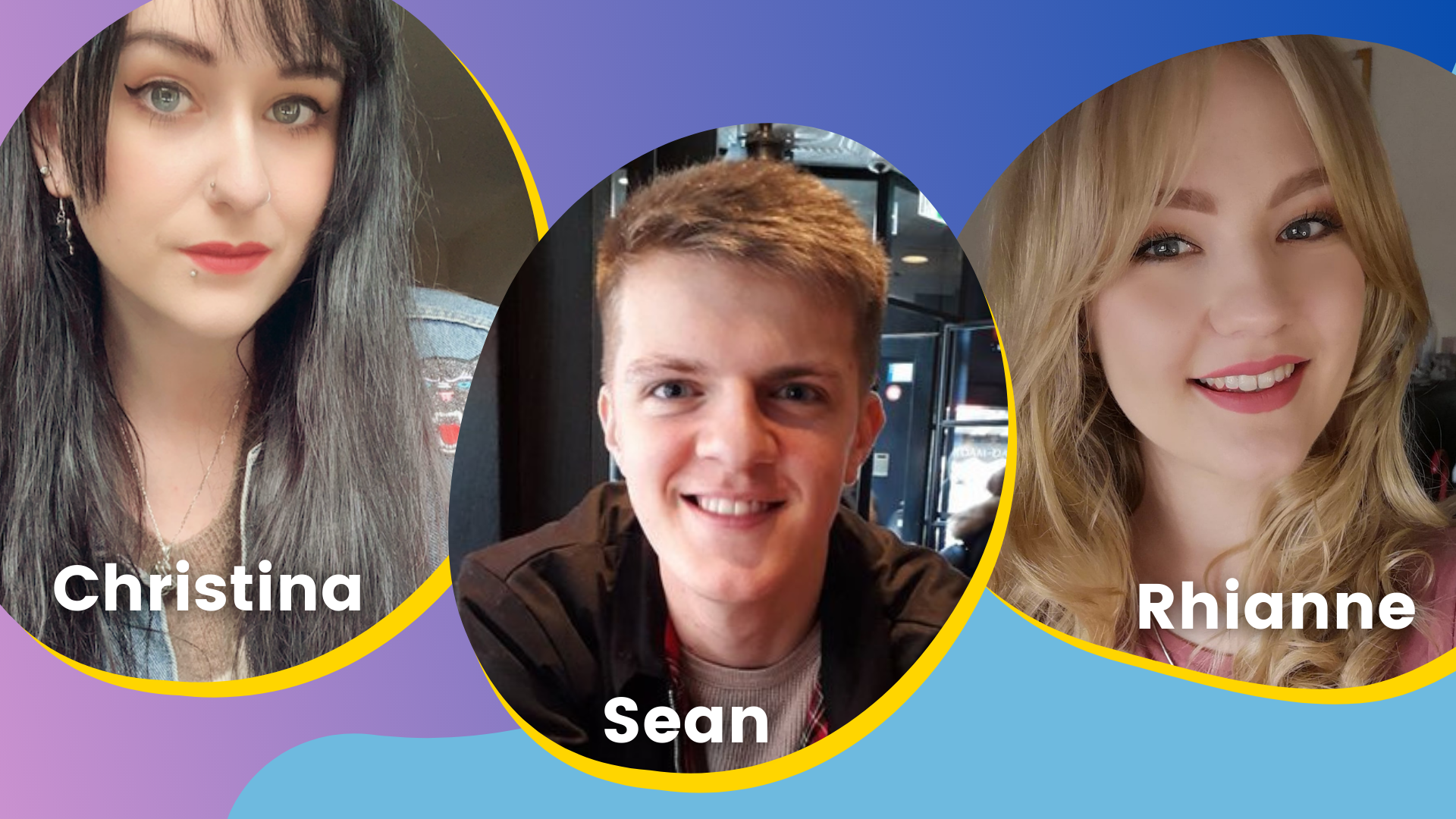 Following a little over three years working in QA at PlayStation on titles such as Horizon Zero Dawn and Days Gone, Christina has recently embarked on a new career journey as Assistant Producer at Skyhook Games. "I became a Champion to be apart of a community that wants to help inspire and teach people about the games industry," she adds.
"I'd like to personally gain more confidence in speaking to a larger audience as well as helping to inspire and educate people, including students, about the industry and joining it."
London-based Sean is an experienced video game developer with over four years of in-house experience. Before moving into design, he worked as an Environment Artist at various studios including Rocksteady where he worked on the upcoming Suicide Squad: Kill The Justice League. "I joined to help students of all backgrounds successfully find their start in a career in video games." Sean adds that a particular goal of his is to "deliver a talk/workshop to my old secondary school and college on Game Design."
Rhianne studied Game Design and Technology as a BTEC and later as a Bachelors degree. Following a subsequent Level Design internship at Sumo Digital, she honed her skills and moved into Narrative Design. Alongside her work, she is passionate about tabletop gaming, particularly Dungeons & Dragons.
"It's important to open up doors for the next generation and show everyone, regardless of their age or walk of life that the games industry is for everyone. I hope I can offer some experience to help others find a path into games," Rhianne says. "I would love to help more minorities get into games and help younger generations learn about the industry (maybe even educate some parents and carers about careers in games)."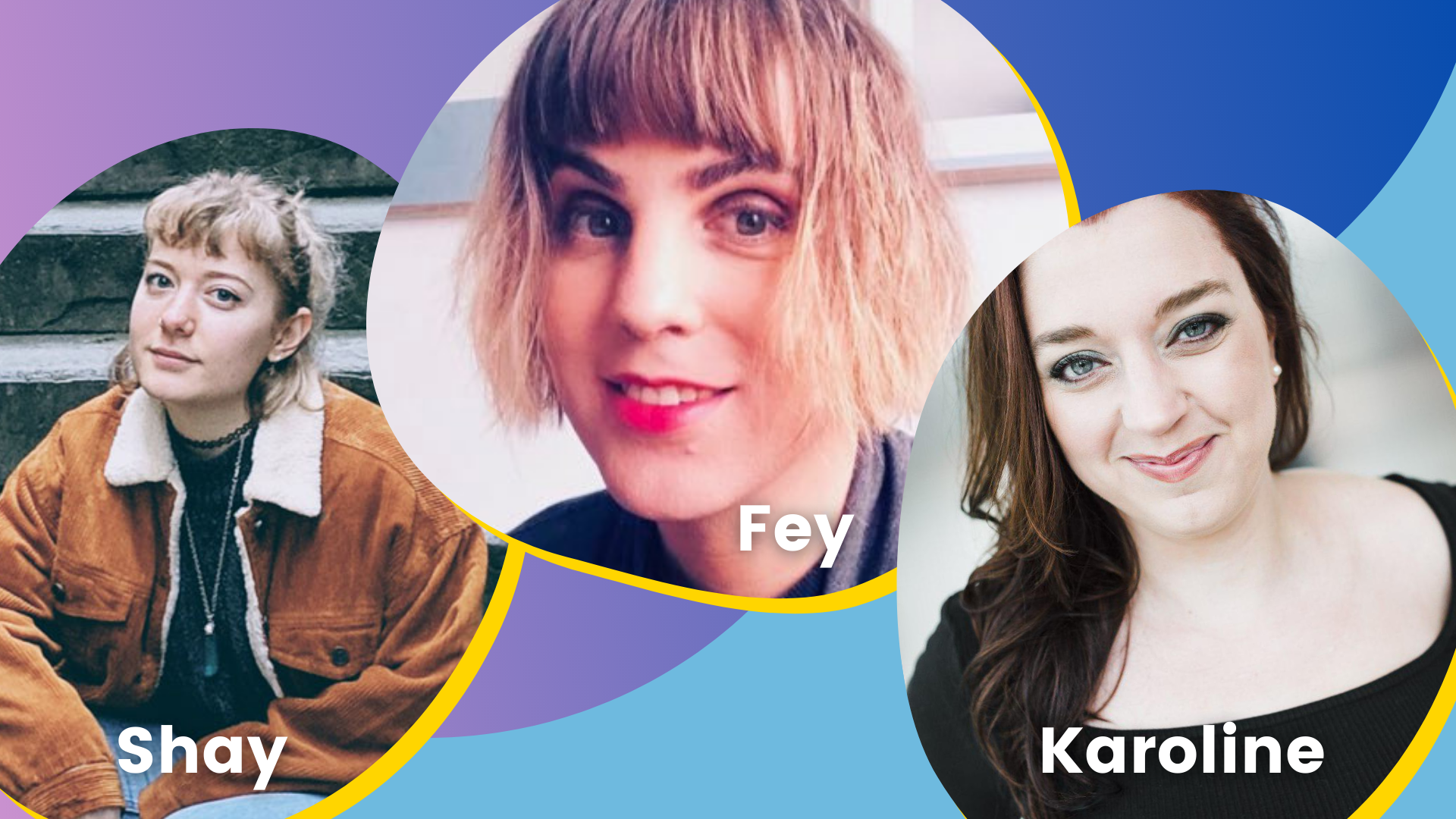 With over six years of experience in the games industry, Shayleen has worked on some huge titles including Spyro: The Reignited Trilogy and Borderlands 3. "I like to devote my time to nurturing creative spaces for other artists and budding creatives. If that's by mentoring young professionals, speaking at universities to students or presenting feature talks, I do what I can to support and help people grow."
Shay is particularly passionate about making sure young people know you don't have to be a typical 'gamer' to work in games. No matter your background, "we want you here and you have boundless value to give to our wonderful medium."
With 15 years of experience designing UI & UX for web, software & games, Fey has worked across titles such as Assassin's Creed, Halo, and Total War. Outside of games, she loves Star Trek, Roller Derby and cats. "Designing for accessibility and inclusion brings me joy," says Fey.
"I love raising awareness of the joys of user-centred design and want to help grow that talent. Joining the Champions will help with reaching that goal." Her main goal as a Champion? "Helping an underrepresented and unemployed UI or UX designer land their first job."
Karoline is a cat-loving game designer with a secret nature as a bartender. She has previously worked at studios such as nDreams and Star Stable Entertainment. Now Karoline is headed to her next adventure as a Senior Game Designer for the CCP Games. "I want to encourage and inspire the game developers of tomorrow to strive and achieve their goals of getting into the gaming industry,"
Karoline says of becoming a Champion. "I believe that by inspiring future developers we can become closer to an even more open, inclusive, and warm industry with an even broader range of creative, cool games for everyone."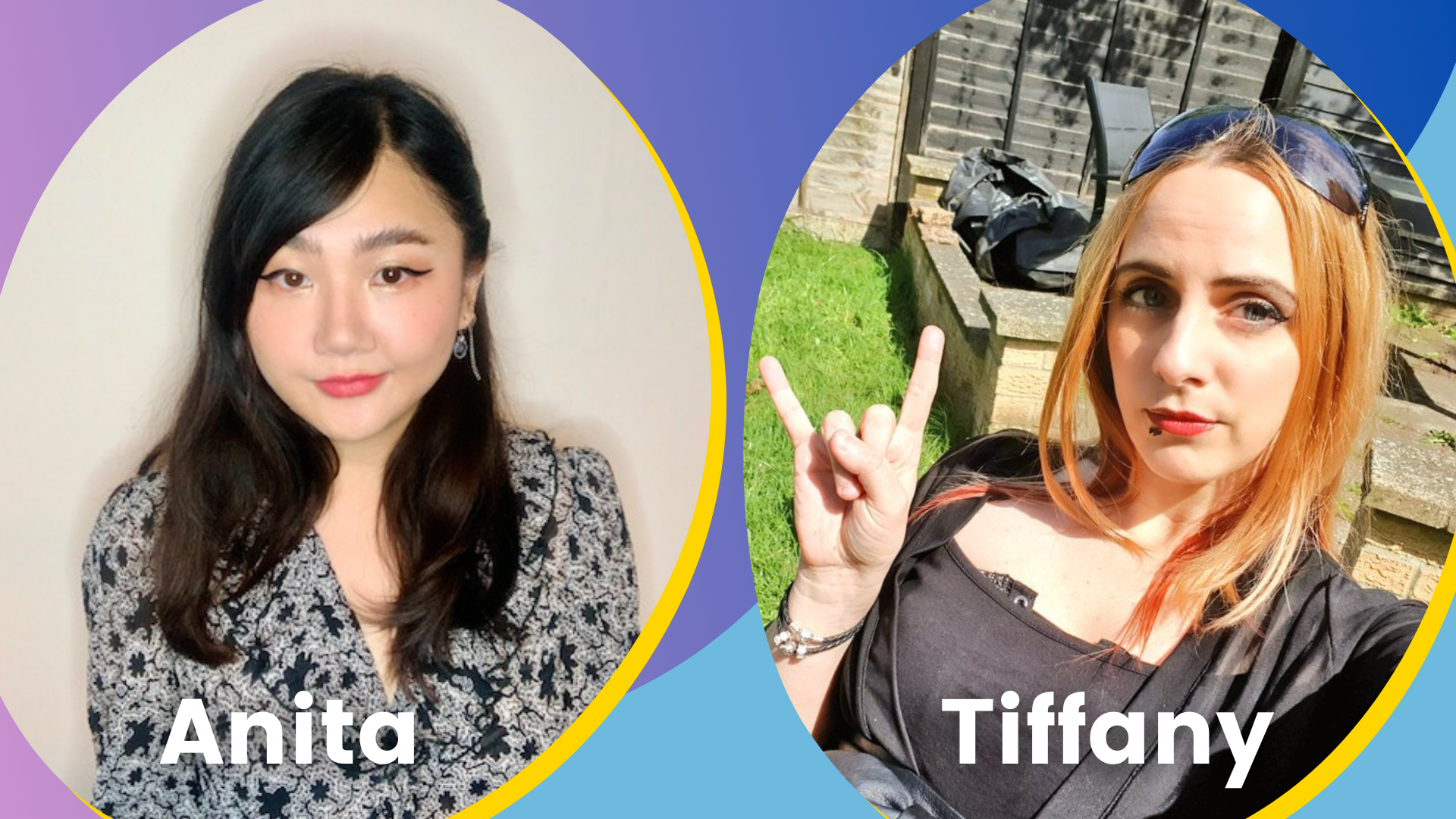 Self-described 'professional oversharer' Anita has made waves in the industry with accolades such as Women in Games Rising Star in Business, GI.biz 100, and MCV 30 Under 30. With seven years of games PR experience under her belt at Indigo Pearl, Anita has joined the Champions "Simply to raise awareness of games as a fulfilling career. Having dodged law, medicine, and civil service, I've still managed to make my parents proud. Hi mum!"
After attending a summer camp at 14 where she was able to explore 3D modelling and scripting for games, Tiffany fell in love with the logic and puzzle-solving side of programming. After studying computer engineering, she landed her first role at Codemasters working on F1 and eventually moved into her current role at Ubisoft Leamington.
"When I decided to make games, many people thought it wasn't a real job," she reflects. "I want to educate the world that games job are real and a great choice for many! On top of that, I've always been conscious of the rarity of female programmers like myself. So I hope that through my actions, I'll inspire all kinds of people to join the games industry."
–––––––––––––––––––––––––––––––––––––––––––––––––––––––
Applications are now open for the 2022 Champions. If you're interested in taking part, apply or nominate a friend/colleague here.