You don't need access to intimidating or expensive software to explore game-making for the first time, there are a surprising amount of titles that allow you to actually build your own game within them! It might feel daunting to start at the very beginning or spend a lot of money on software courses when you're not sure yet if it's for you, so these are a great way to give it a go with no added pressure.
Whether you're looking to dabble in level design, see if game development is something you'd like to explore, or just keep the kids busy and their creative juices flowing – here are six games that you can make games with.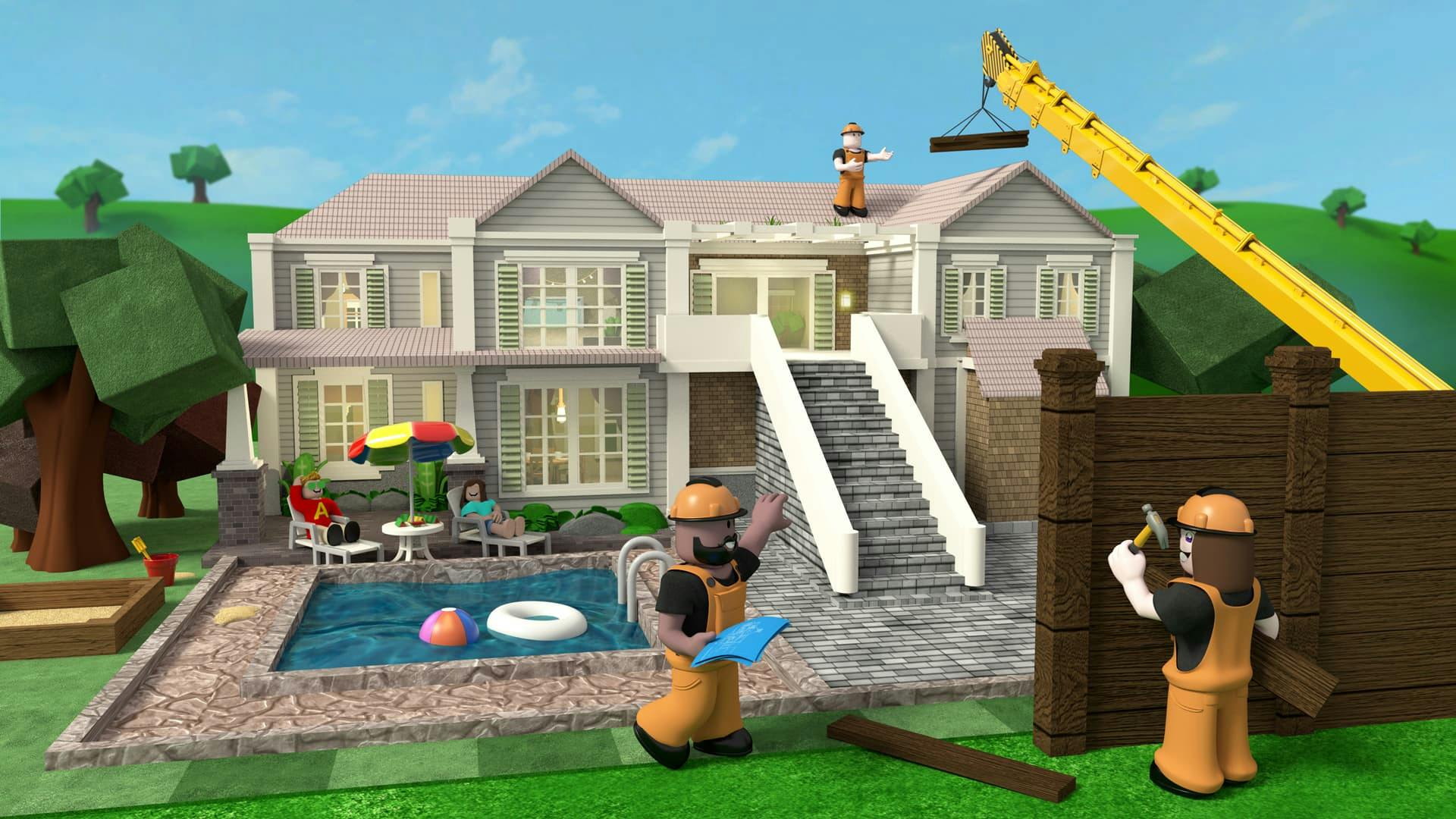 Roblox
Platforms: PC, Xbox One, Android, iOS
In Roblox, not only can you create your own simple online games, but you can play other peoples creations too. It's simple creation studio allows you to make a quick gaming experience, or get really detailed and build a multi-level journey. There are even cases of people establishing their own studios creating games with Roblox, such as the team behind Adopt Me!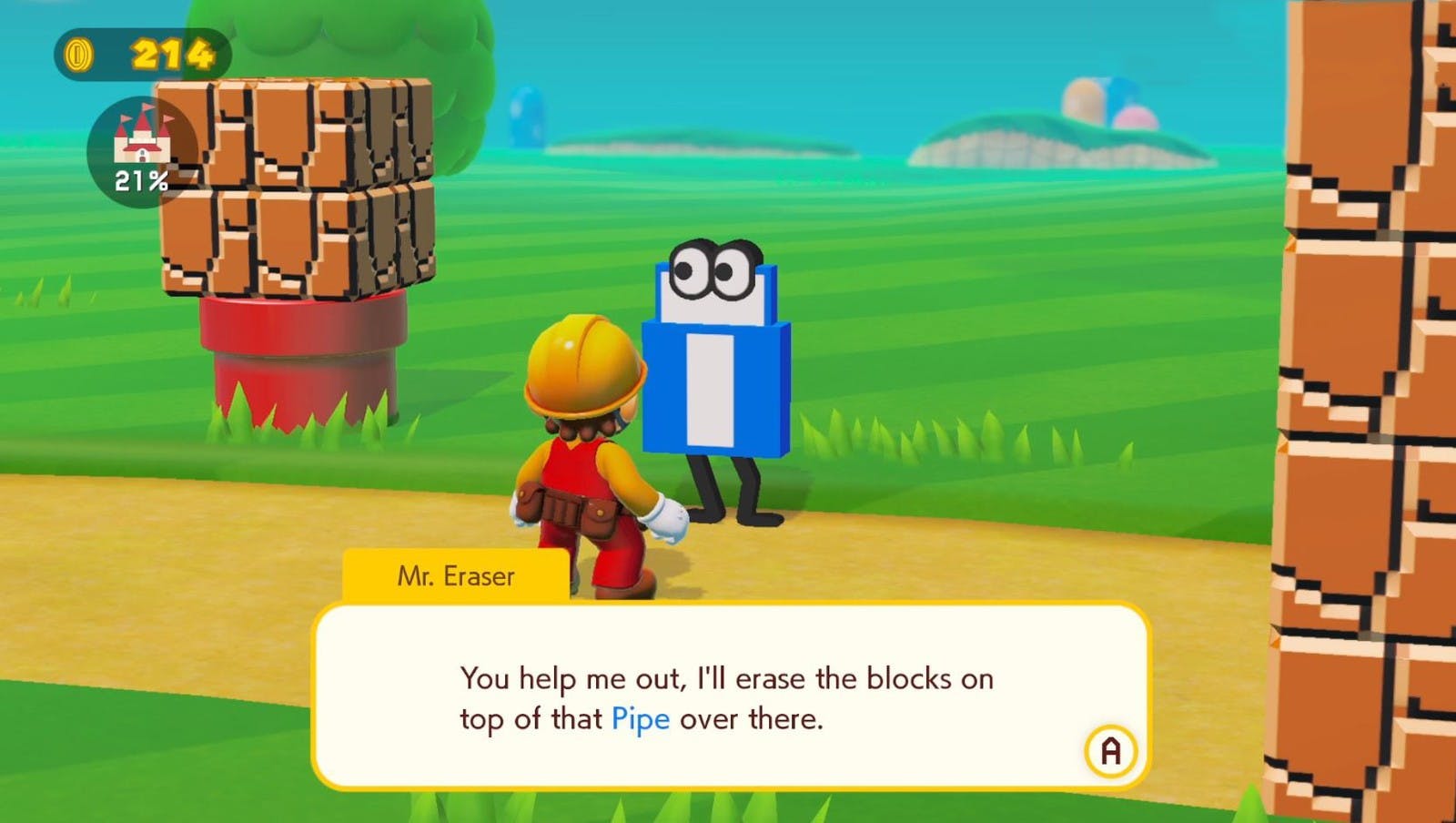 Super Mario Maker
Platforms: Nintendo 2Ds, 3Ds, Nintendo Switch and Nintendo WiiU
Super Mario Maker is much easier to use than Roblox or Dreams, and as it features such a well-loved character, it's a great one to inspire young children to get creative and build their own levels. Alongside building your own customised running and jumping platform games for Mario to explore, you can play thousands of others that your fellow players have shared online.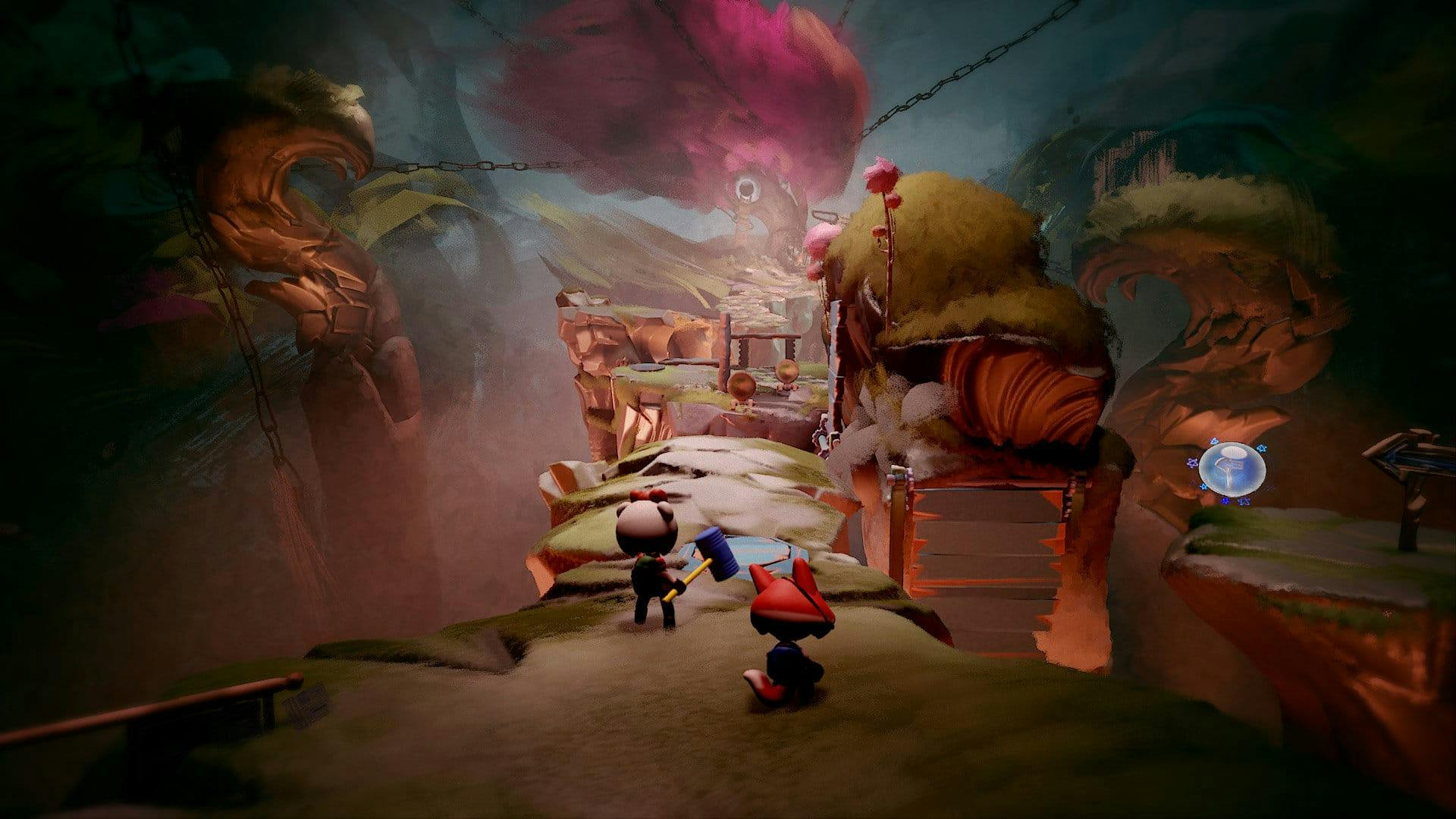 Dreams
Platforms: PlayStation 4, PlayStation 5
Dreams can literally create almost anything and it is surprisingly easy for the player to create something quickly in the game. When you find your style you can build highly detailed and nuanced experiences with different art styles, music, and more, creating a professional-level game experience. With just the PlayStation controller, you can take your first step in game design. Check out our interview with Principal Designer John Beech to learn more!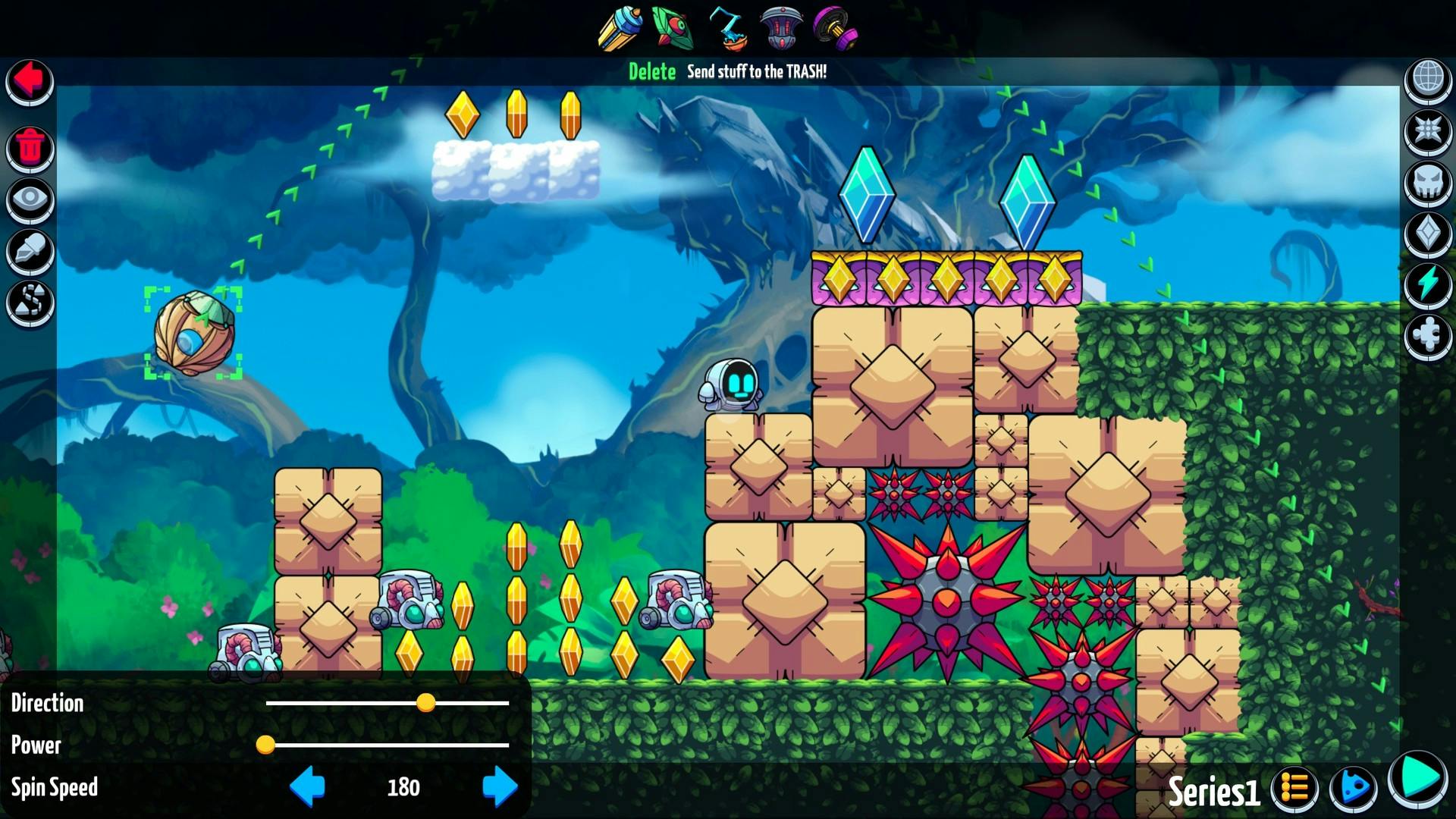 Levelhead
Platforms: Nintendo Switch, PC, Xbox One, PlayStation 4, Android, and iOS
In Levelhead, you're tasked with training a delivery robot by constructing your own levels in the game by simply dragging and dropping. You can make it simple, or develop a complex puzzle for the robot to travel through. Fast-paced, slow-paced, a puzzle, a pinball machine, there are some brilliant possibilities made easy and it's the perfect tool to learn what makes great level design.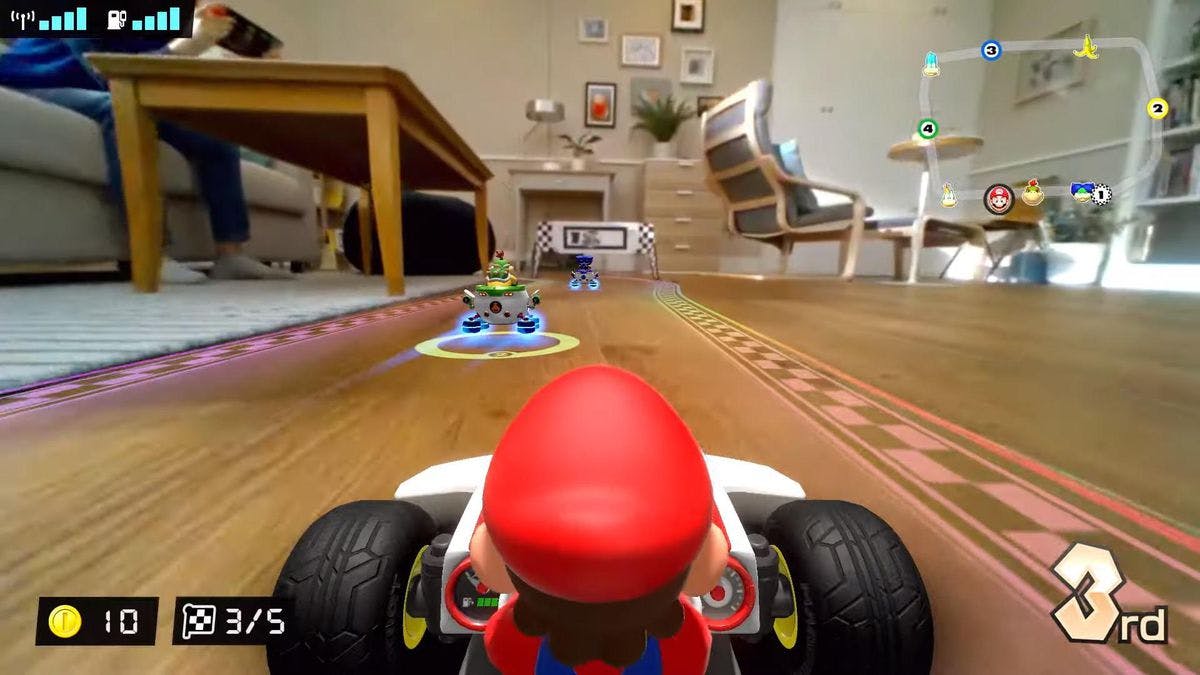 Mario Kart Live: Home Circuit
Platforms: Nintendo Switch
In this new augmented reality version of Mario Kart, players can build their own tracks on their living room floor for a real-life Mario to whizz around. Something more fun and practical for younger children interesting in making their own games at home, Home Circuit encourages the whackiest races you could imagine and still picks up on power-ups and more. The race is viewed through the Switch via a camera on Mario himself, allowing AR to show your competitors and animations; thee game even allows for four players in local multiplayer mode.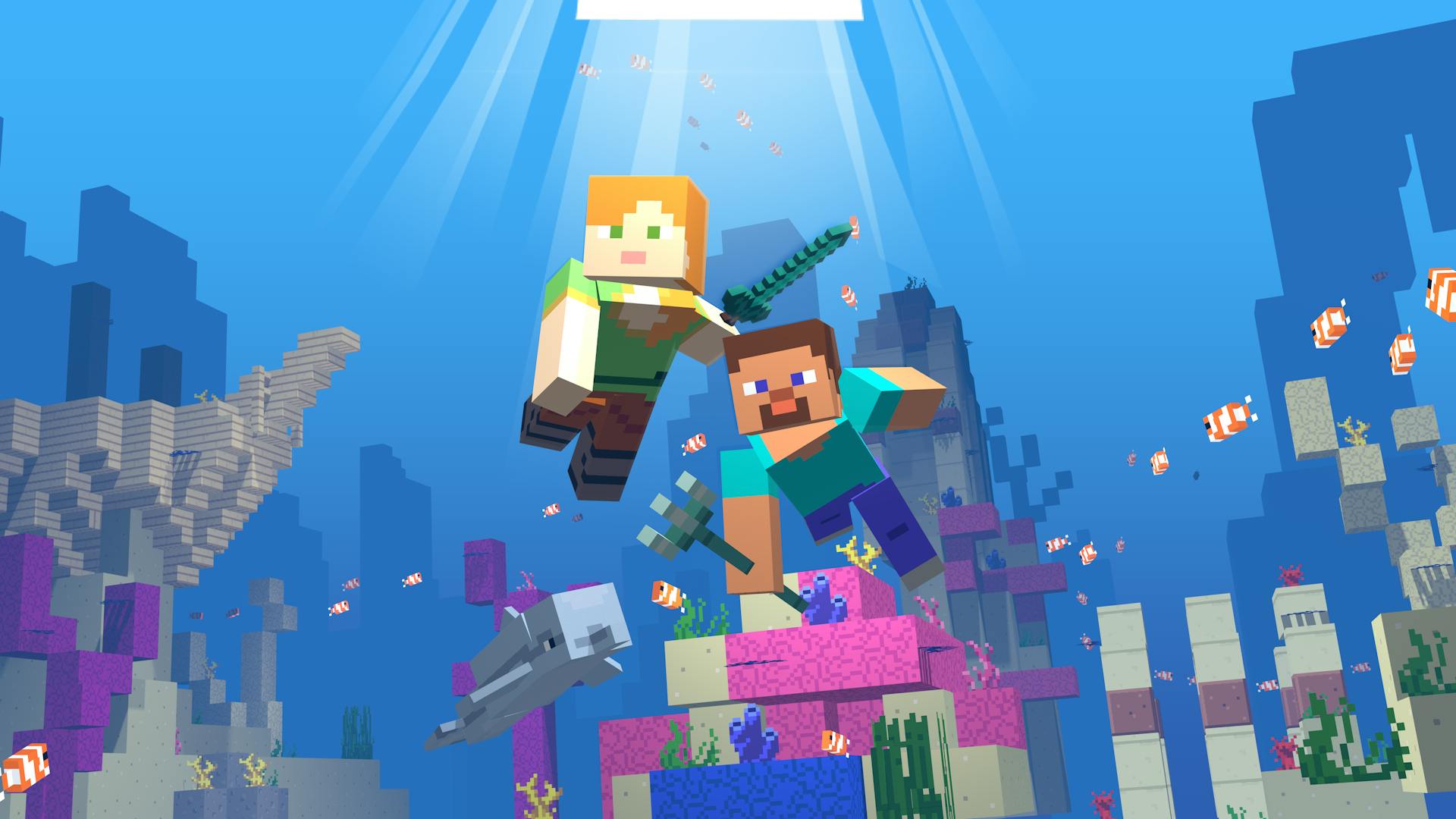 Minecraft
Platforms: Android, Mac, Nintendo 2DS|3DS, Nintendo Wii U, PlayStation 3, PlayStation 4, PlayStation Vita, Xbox 360, Xbox One and iOS
Last, but not least, how could we forget Minecraft. The beloved title where players build structures, create their own adventures and sculpt their own world just with blocks. With the game's 'Red Stone' circuitry, players can build their own interactive spaces, essentially allowing for game creation. Minecraft is always evolving and adding new features and capabilities, so it's a fantastic and reasonably priced title to explore your skills.
–––––––––––––––––––––––––––––––––––––––––––
If any of these games have got you inspired, be sure to share your creations with us on Twitter and join our Discord community to learn more about careers and opportunities in games!