When you're under the cosh to deliver the goods in a game jam it's great to be able to lean on some nimble tools to give you a winning edge. Imagine if you could just stay in the game, pull in any animated model that you wanted from a fantastically broad catalogue - well, look no further! Anything World's model libraries are brimming with assets - accessible on the Unity Asset Store - plus they're Verified Solutions Provider! You can also download the Unreal and Unity 3D animations package on their website - it couldn't be easier to access fully rigged models, fulfilling every possible need when you're in the throes and thrills of a game jam. 
Here's a quick summary of why Anything World is so awesome: 
Saves so much time - ready animated models to drop into your game 
No need to roam about the web searching for the right model
Stay in Unreal or Unity to bring in ready-made models from the library
Game-ready environments to choose from
Unusual and unique animations - library always growing
Use voice or text to quickly place objects in scenes
Low barrier to entry
We've caught up with some of the key people who've made Anything World's brilliant AI tools to find what features they tap into when they're building a game at speed.
Starting with Co-Founder and CEO Gordon Midwood who hails Anything World's ability to "rapid prototype in game jams, given that it reduces or even eliminates the need for 3D modelling and animation. It saves so much time. Massive gaming companies like Ubisoft use us for rapid prototyping before moving into production proper on games. And Anything World loves game jams, we've taken part in so many over the years, it's always a joy to see how quickly living 3D scenes can be made!"
3D artist Nataliya Tsygankova uses Anything World tools in game jams because you can "choose from a number of game-ready environments from our library - from lush forests, sub-aqua scenes, apocalyptic scenes, optimistic, futuristic cities and so many more. If you prefer to create your own environment from any of the countless objects in the AW plugin, you can just search the vast library to bring in land, rocks or plants and build your own world in seconds. Once you've built your virtual world you can "bring it to life by drafting in a pack of animated animals, an army of humanoids, swarms of insects or a fleet of cars in moments. AW meshes are being expanded all the time and will soon include birds, fish - and even dragons." Now, let's see (drums fingers) are dungeons on that list anywhere…?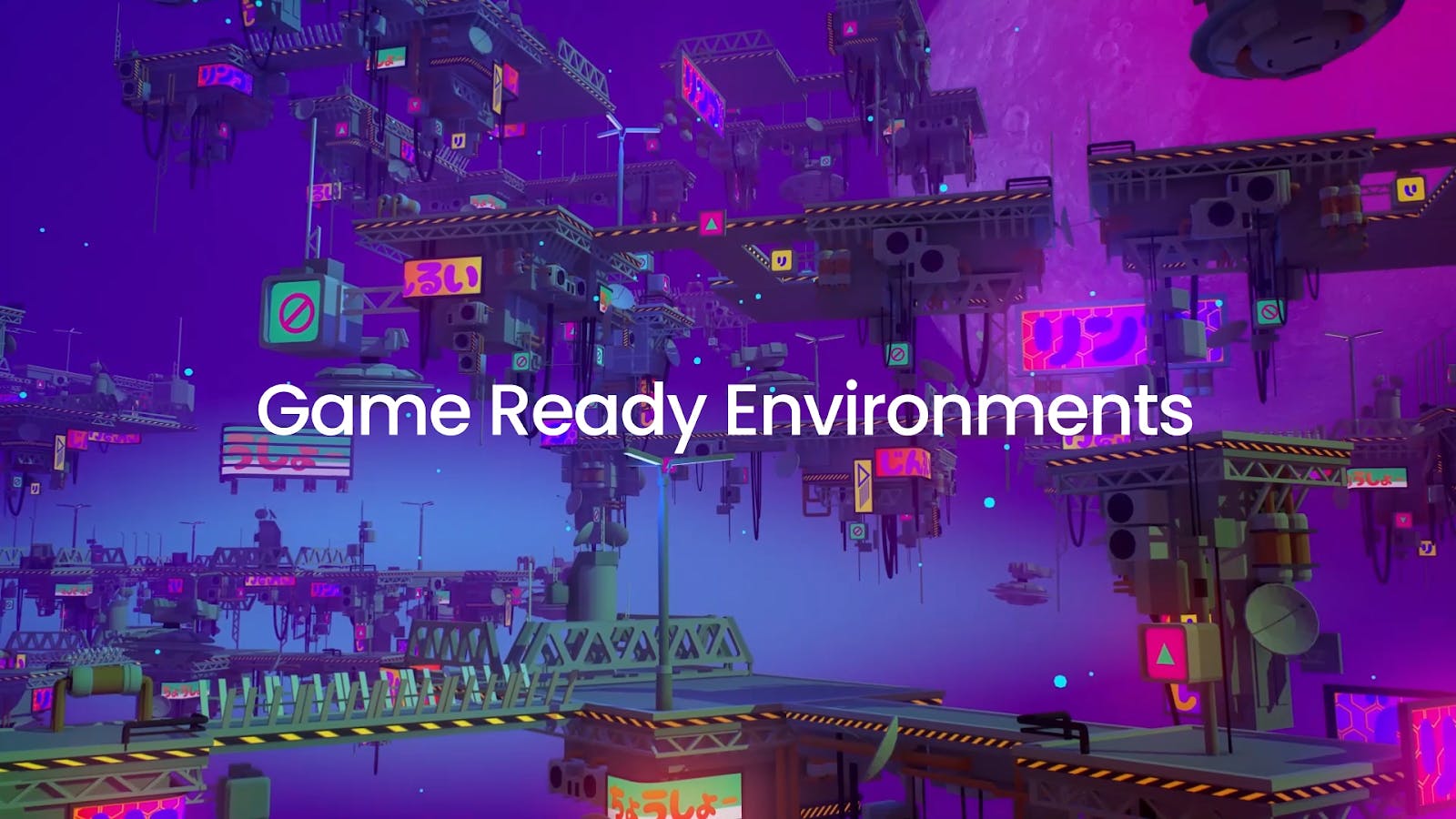 Head of Machine Learning, Marta is into AW's speed and sheer handiness. "All you need to get assets in your game is there in one place. There's no need to leave Unity or Unreal, you can literally stay in the game! It's so fast and accessible." All the steps you'd need to take before tapping into Anything World's tools really add up timewise - "You'd have to leave the game engine, hunt around for assets, import them into game engine, check the proportions, rescale if needed, adjust the textures settings - all that just to create the scene visually. It's all a massive distraction to the fundamentals of creating a great game in a short time: defining a good plot and implementing actual game code. The integrated aspect frees up so much time."
Freya, Head of 3D can't escape its plain but powerful usefulness - a quality never to be underestimated! "Anything World has a really low barrier to entry and has addressed a lot of pain points in game development head on. If you have a large volume of assets to bring into a scene, prototype and add behaviours to, using this large catalogue of animated assets can slash production time. There are many free models out there - but they don't have animations attached meaning so all the controllers have to be created from scratch." Not forgetting the ability to "build out levels easily, a really good range of static assets, environments and all the asset behaviours" putting some real bounce and brio into the models. 
Albert, Director of Tech hails "the speed that you can bring in assets from within the engine itself, not having to roam about the web searching for the right model. Game jammers don't need to pick and mix from multiple sources over the web - they can source many models from one library connected to the plugins in Unreal and Unity."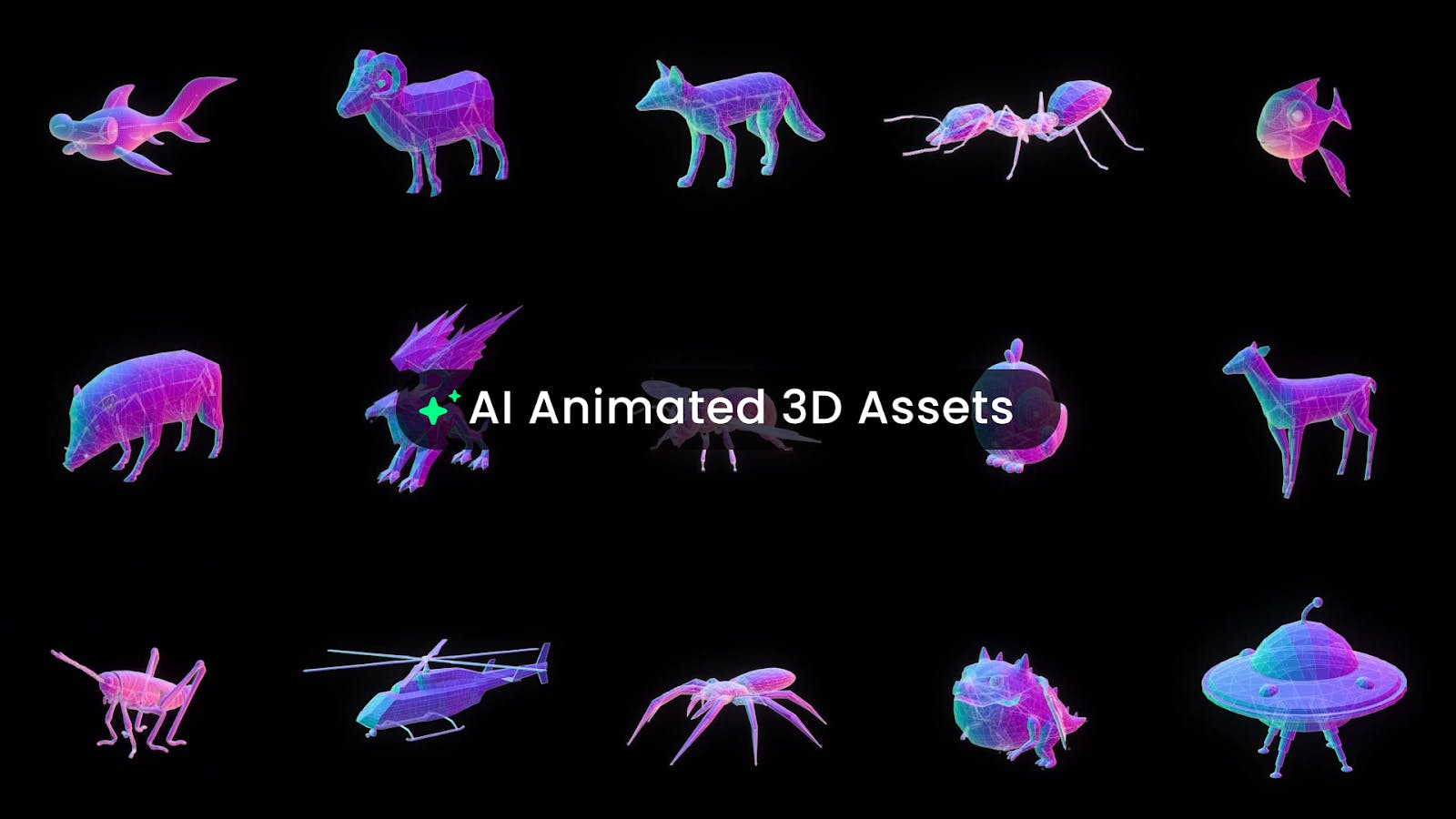 He goes on to say "The library is growing with coherent sets of animations for each category, which makes it easy to populate a comprehensive scene, for example a range of farm animals walking around in situ. You can also source more unusual animations that would be difficult to find for free - including plenty of insect species. With the new AI Creator in the Unity package, developers and content creators can use their voice or text to quickly place objects in their scenes." 
So what are you waiting for? Just think, your next game jam could be nailed in less time than it takes to make jam on toast. Head to the Unity Asset Store right this second to get started.