Into Games Young Journalist in partnership withCritics' Clubteamed up professional games journalists with aspiring writers from underrepresented genders between 14 and 18. Over the course of a day, participants took part in workshops on reviews, features, various techniques and finding their unique critical voice. Their final pieces are published on the Into Games and Critics' Club websites.
For years, videogames have been an outlet for us to live different lives and experience something impossible in real life. Have you ever wanted your own horse? Or maybe you have a horse already but, due to the Pandemic, have not been able to go anywhere interesting or new? May I introduce Star Stable Online; an online horse game that allows you to explore at your own pace and make friends along the way. 
While playing this game, you can care for your own horses by giving them daily care to keep their mood high, as indicated by the emoji next to their name. Not only do you care for your horse, but you can also accessorise them. You can use various bridles, saddles, saddle pads, leg warmers and other decorations including saddlebags that you can sit pets in. You can also customise your own character to reflect yourself, from hair colours and styles to eye colours and makeup, your character can be as realistic as you want them to be. 
Don't have enough horses to share the love with? That's fine. In Star Stable, you can buy more horses using your Star Coins. With over 40 horse breeds in the game, you have lots to choose from. With various breeds stretching from Clydesdales and Andalusians to fictional breeds like Jorvik Wild Horses. I have personally chosen an Andalusian, Cyldesdale, a few Wild Horses, three English Thoroughbreds, two American Quarter Horses and some special event horses like Kampos.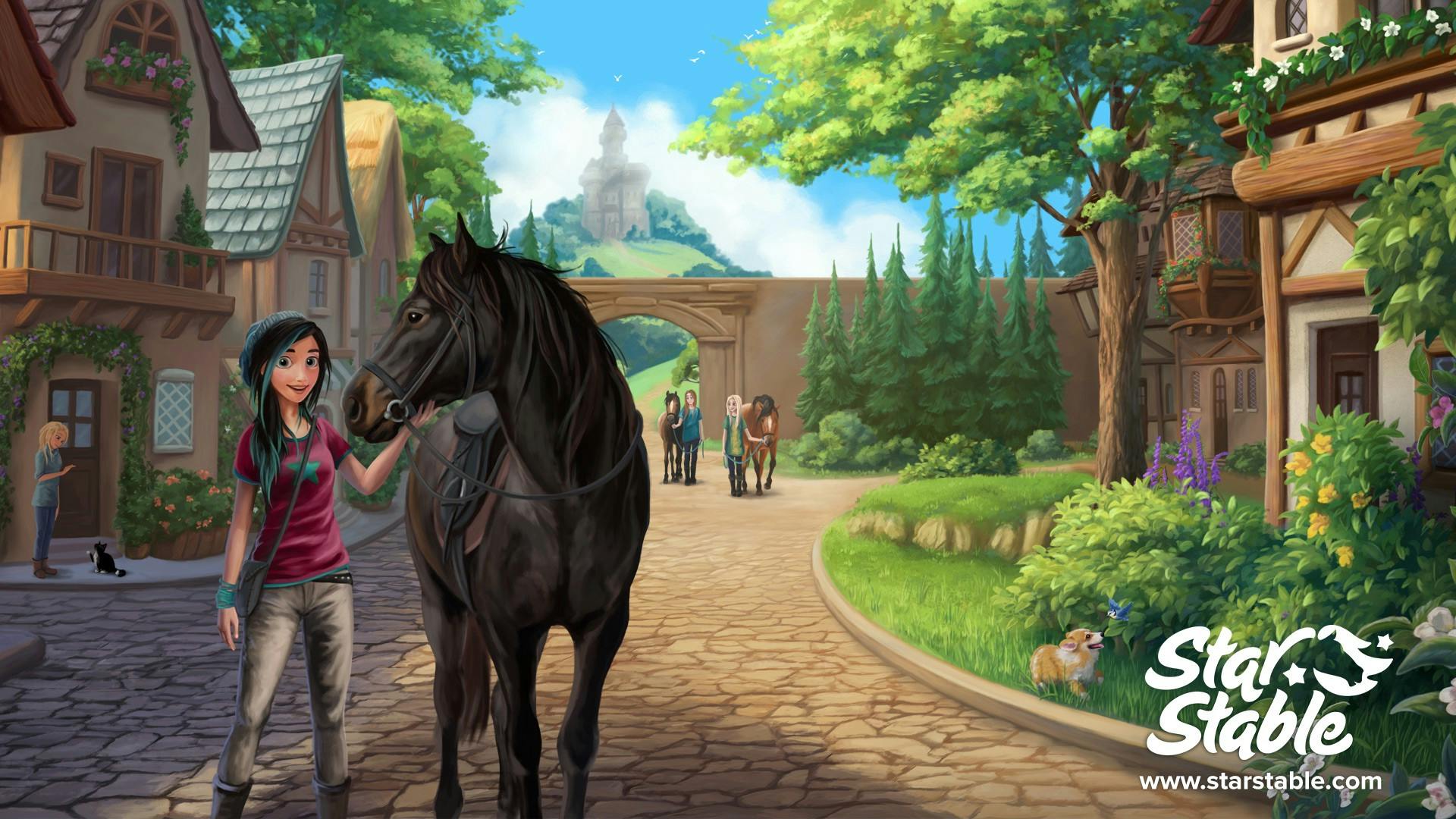 Okay, you have stylish horses and a stylish character. Now, where are you going to go? In the world of Jorvik there are so many places to explore. There are currently 302 playable areas in the game, whether a forest or a whole Peninsula. Each area has its own unique look that separates it from everywhere else. While playing, you're almost guaranteed to find a perfect place to take a screenshot. When you do, use photo mode and save it to your computer. After saving, you could add it as a background or you could post it online and share your creativity among the Star Stable community. 
However, before you can do any of this. There is one crucial step. You need to get the launcher. Once you have that you're free to ride around on your horses as much as you like, but only until Level 5 as Star Stable offers memberships for purchase. Ranging from £5.57 per month, £4.83 per 3 months, £3.96 per 6 months or you could buy a Lifetime Membership for £52.05. Personally, I find the pricing a little steep considering you only get 100 Star Coins every Saturday, no matter what membership you choose. However, if you intend to play this game for a very long time, the lifetime membership would be a good option. You can still cancel any of the other memberships at any time if you wish. 
Is Star Stable the horse riding game you've been waiting for? If so, I can't wait to see you riding around Jorvik. To sign up for an account, visit the Star Stable official website and follow the download instructions. 
Personally, I found myself drawn to the game as it's unique characters and gripping storyline stood out to me and it gives my creative mind a boost of inspiration when I'm suffering from writer's block. While playing the game, it has helped me learn about horse riding and appreciate horses a lot more. It's been essential during the lockdowns as it's helped me stay in contact with online friends and to take part in fun Riding Club activities.
By Katie Hyde