Into Games Young Journalist in partnership with Critics' Club teamed up professional games journalists with aspiring writers from underrepresented genders between 14 and 18. Over the course of a day, participants took part in workshops on reviews, features, various techniques and finding their unique critical voice. Their final pieces are published on the Into Games and Critics' Club websites
I've played a lot of games but one I'll never forget is the first game I remember playing. It was on my Game Boy Advance – well, the GBA I shared with my older brother, and with every child in our small African neighbourhood who managed to get into our good books. The game in question? Pokémon Fire Red. I loved playing Pokémon because of the storyline, colourful graphics and catchy characters. The sound in the game always puts a smile on my face. The game had different theme tunes for each city, and this made playing more exciting as I saw the change in songs as some sort of reward for entering a new town. These now-iconic Pokémon sounds are so memorable. 
The storyline centres around a child who gets his first Pokémon and begins his journey to becoming a Pokémon trainer. Throughout the game, the character must complete tasks and compete in battles. The game has colourful and eye-catching graphics which are pixelated and blocky. This graphics and art style were foreign to me since I was used to the Hanna-Barbera art style from watching The Flintstones and Scooby-Doo. 
Another reason I loved this game? It had human characters and Pokémon characters. Though you could not customise or create your character, you had the choice of naming your character and your Pokémon, which made my connection with the characters feel so much more personal. The characters looked blurry, but each had a distinctive feature which made them all look unique and recognisable. I loved battling with other characters since that was the only time I could witness my Pokémon in action. Honestly speaking, I think this was the beginning of my deep-rooted Pikachu obsession.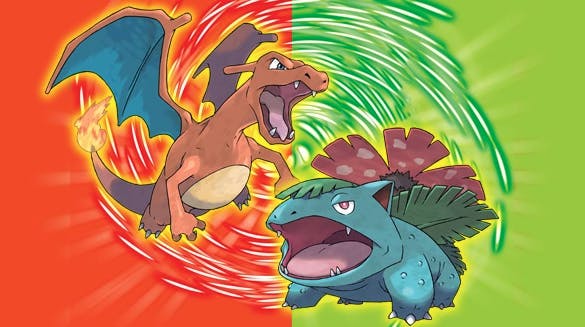 Pokémon Fire Red is highly entertaining. It was so much fun to play. Since it is an open world, there are always new places to explore. You can also interact with the environment, such as turning on and off devices such as computers and having conversations with non-player characters. Growing up in Ghana, games were not so common in our community, so owning the Game Boy made us the coolest kids around. My friends and neighbours all used to gather around my brother and me to watch us play and took turns playing with us. I remember waking up pretty early just so we could spend more time playing. We always looked forward to playing with our friends – and sometimes even strangers! – who had heard about our console. One person who wasn't very fond of our console? Our grandmother, who had to clean up the mess left behind from having almost every child in the neighbourhood in her house... 
The change this game initiated in me was astounding. I developed from this shy little girl who hardly spoke to a loud, outgoing person. This game introduced me to gaming and ever since then, I've been fascinated by the process of creating games. The thought of making my imagination a reality and sharing it with others fills me with excitement. This game inspired me to study games design as I also want to create a game as iconic as this which will warm the hearts of people whenever they pick it up to play. This game helped me build friendships which will last me a lifetime, and now whenever I play Pokémon, I feel warm and happy all over again, as though I am still that little seven-year-old girl fighting with her brother about whose turn it was to play. 
By Lauryn Ohemea Mintah