Earlier this month, Into Games had the incredible opportunity to host the Careers Stage at EGX, in collaboration with Ukie and Games Industry Biz!  At the stage, we ran four days of guest talks and Q&A sessions with games industry speakers, aiming to break down barriers for the next generation of UK games talent and bust down some long-standing industry myths!
With guests from Mediatonic, Frontier, Creative Assembly, Code Coven, and lots more - it was a great weekend where attendees could learn about different routes into the games industry, how to build a great portfolio, what we can learn from our mistakes, and having fun!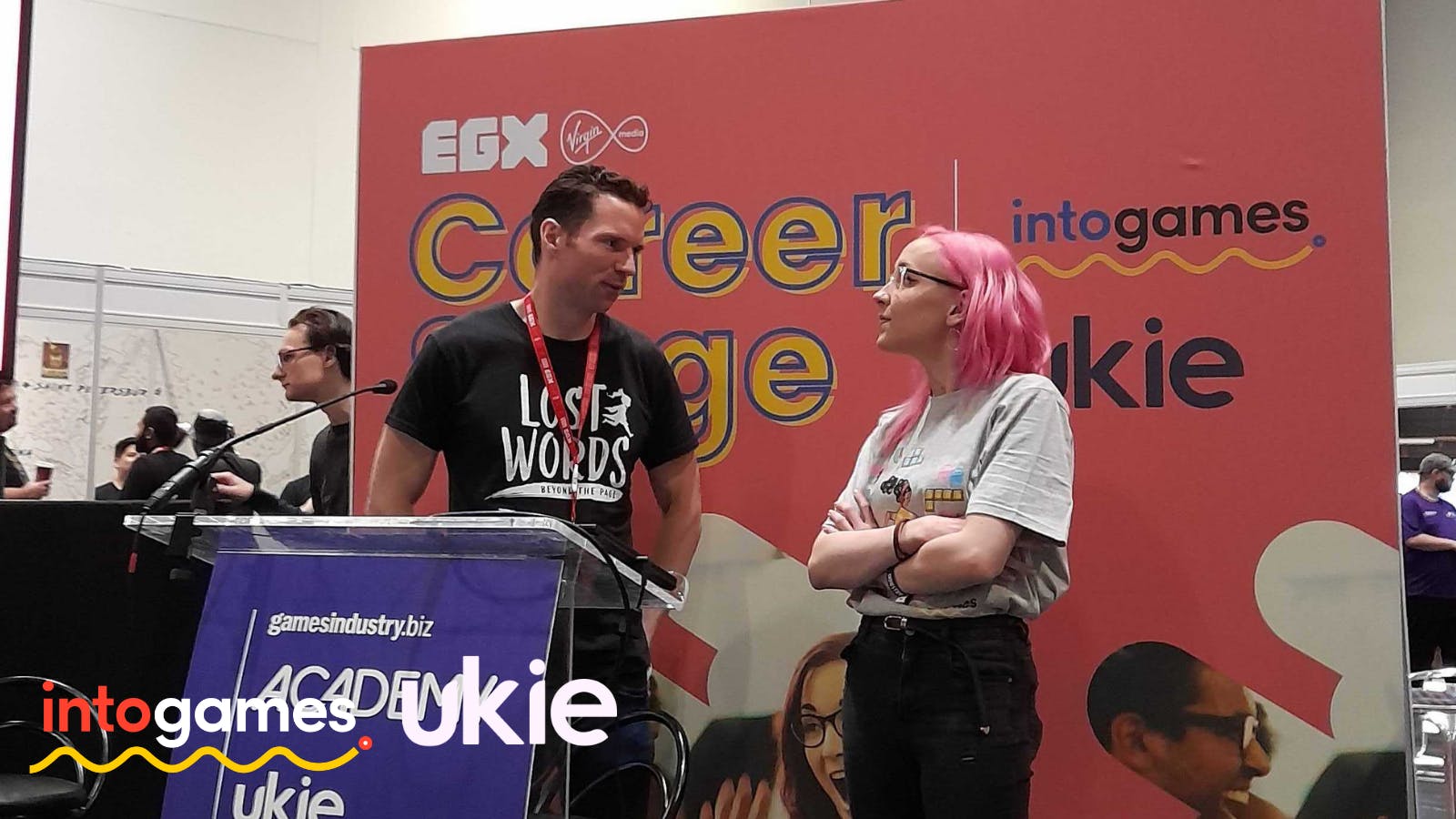 We had talks and conversations about how to get into VFX, how to start your own indie games company, top-tips for community management, and much more - from members of the industry with roles ranging from designers, programmers, artists, and project managers! 
We had a great audience turnout for each day, with people of all age groups from across the country coming along to see how they can get their first job in games, or how to ramp up their current industry job to the next level.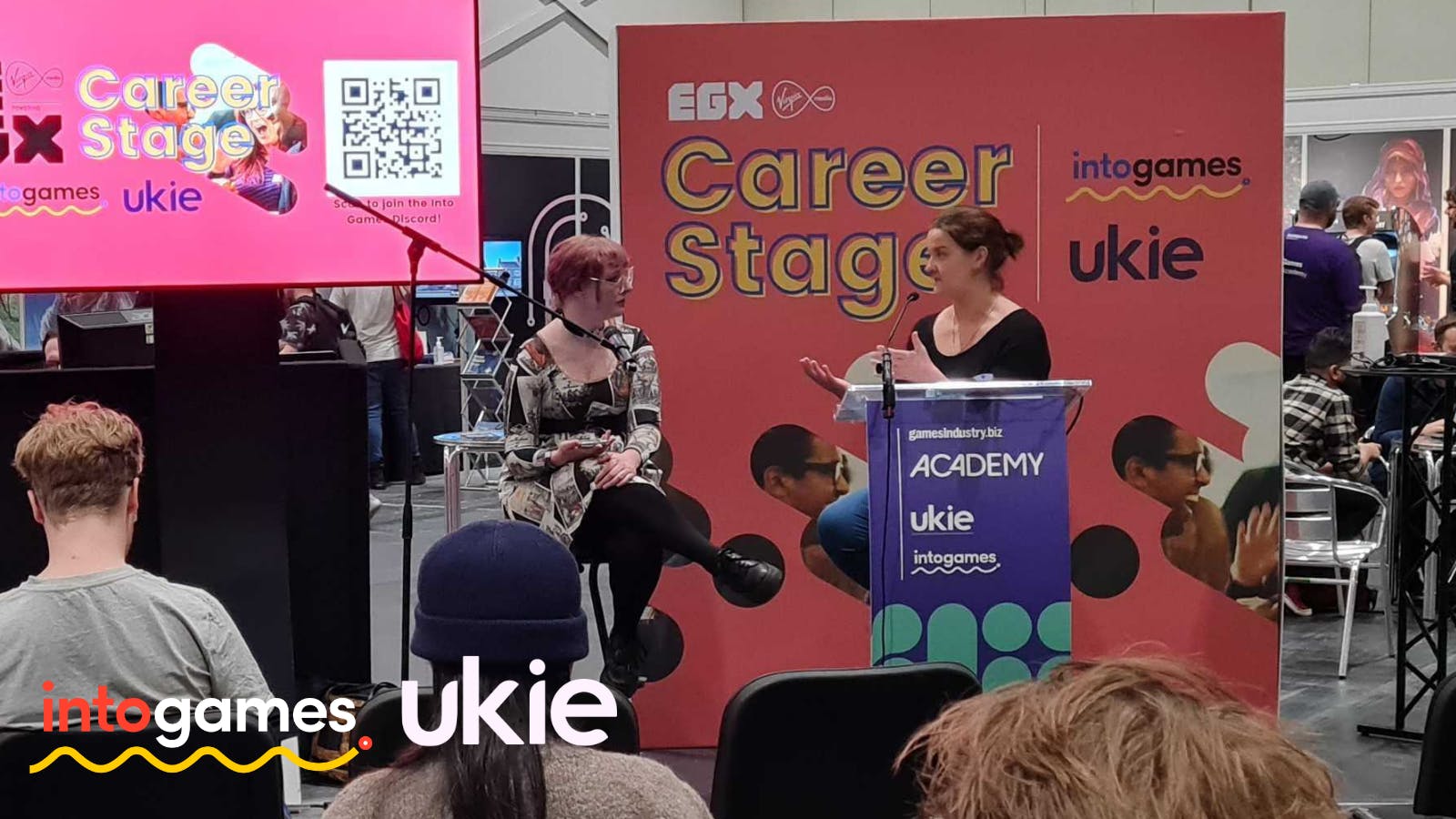 One of the major things we learned at the Careers Stage was:
You don't need a degree to get a job in games! Sure, a degree is a useful thing to have on your CV. But the main thing to equip yourself with when finding a job in the games industry is a stellar portfolio.
Your experience is the main thing that employers will look for, so make sure you have all the great things you've made or contributed to down in an online portfolio! It helps to write a little blurb about them too, detailing the the mistakes you made, how you fixed them, things you learned during development, and how you would have done it better. Self-reflection is key!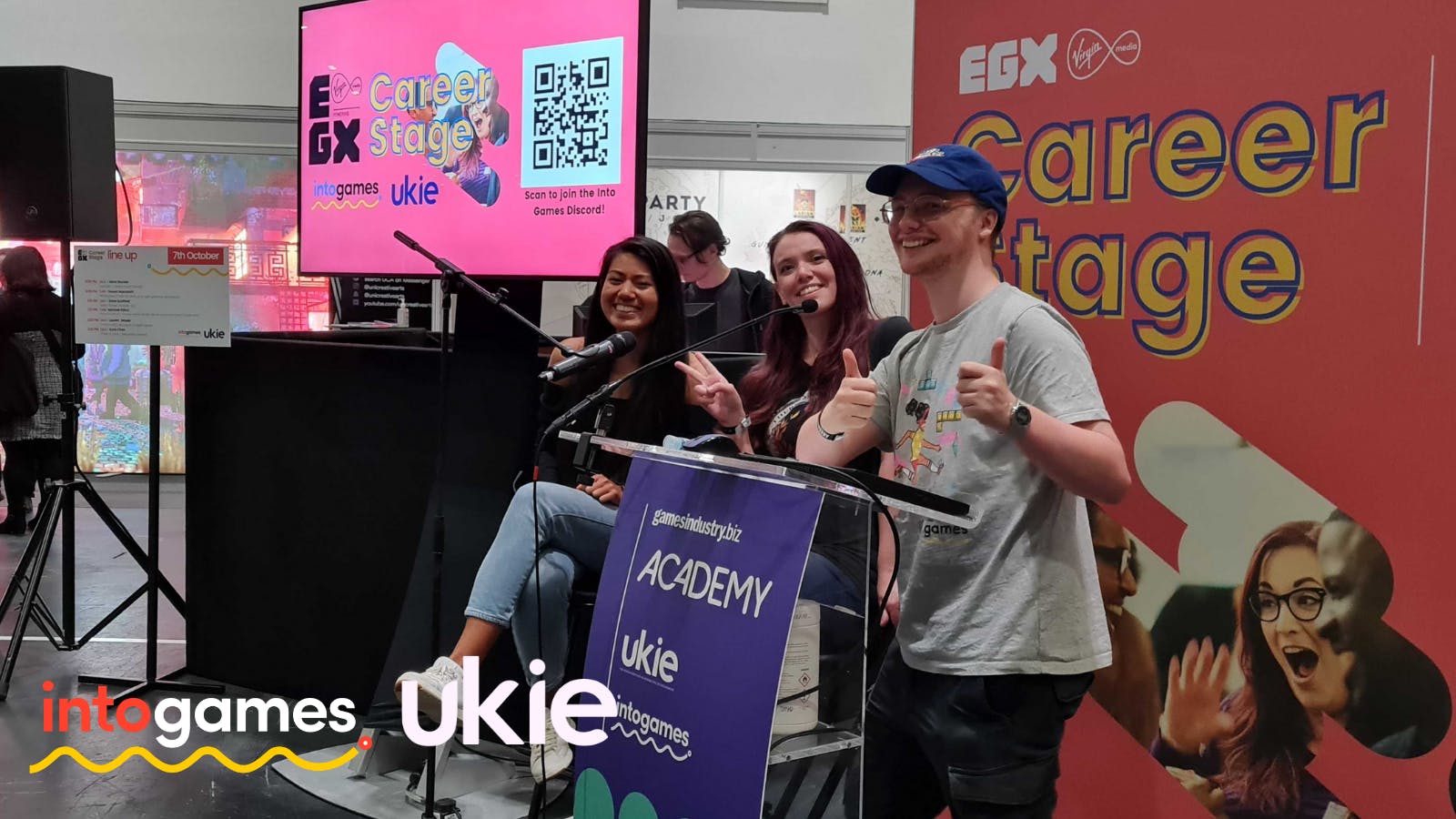 Getting started early is important, too. So no matter where you are in your journey into the games industry, make sure you put everything you make in your portfolio! You can always make edits later the more you build up your work.
Learn other tips on making a great games portfolio.
If you're looking for more career advice regarding the games industry - join our Discord server and get chatting to similar people, as well as industry pros. You can also keep checking our website for future careers events, portfolio reviews and job fairs.
If you're already a games professional and looking to volunteer at similar events, take a look at the Video Games Ambassadors - a community of industry volunteers who give up their time to help out at educational events.
We just wanted to say a huge thank you to everyone who volunteered their time to put on a talk or Q&A, and thank you to everyone who came along to watch! We hope you found the Careers Stage useful, and we can't wait to see you again at similar events.