Nominations are now open for IG50. Powered by the UK's top games recruitment agency, OPMjobs and non-profit careers and skills organisation, Into Games, the IG50 initiative aims to be the perfect launchpad for a career in the world's most exciting sector.
With the ability to nominate yourself or other exemplary candidates, the initiative's core focus is highlighting the diverse talent that's out there and making the industry accessible for all - regardless of background or bias.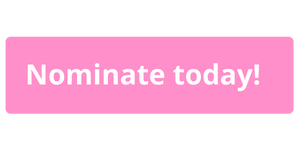 "Part of our work at Into Games is to remove entry barriers in games and immersive industries and to create new connections for anyone, no matter their background or circumstance. This list contributes greatly to this mission – it allows us to shine a spotlight on people who have all the right skills, brilliant ideas and perspectives and just need to meet the right employer or opportunity.
I'm excited to see the first round of this list and hope many will join us in celebrating the wide potential that is out there, ready to get started!" Susi Bauer, Head of Careers at Into Games on the inception of IG50.
Eligibility Criteria
Must either live in the UK and/or have the right to work in the UK
Never worked in the games industry before
undefined
The emphasis is on underrepresented and marginalised individuals that have yet to get their dream job in games, winners will receive:
Exposure with some of the largest UK game recruiters
Portfolio or pitch viewed by some of the sector's biggest devs
Exclusive employability support to land that first role  
Amongst other advantages such as a virtual badge to show off on their social profiles and a special role and access to an exclusive channel on the Into Games Discord. 
"This is a fantastic project! OPM are delighted to be a part of it, and continue our collaboration with Into Games. We are excited to unlock the potential talent of those ready to join us in the global games industry." — Kim Parker Adcock, Owner of OPMjobs
Nominations close on Sunday, 5th of June 23:59 BST. You can nominate now over on the site, it's a short process with only the necessary questions to help the panel of industry experts on their selection. All participants will be invited to join the Into Game community for regular advice and camaraderie from other career seekers. 
Winners will be announced on Thursday, 23rd of June – during the Into Games Careers Festival 2022. The announcements will be shared on Into Games' social media channels afterwards and winners will be contacted.