As part of our inaugural Industry Partners Program, Into Games are ecstatic to announce that they're collaborating with the legendary Rare for 21/22! The veteran Twycross-based studio has been at the forefront of creating innovative and timeless titles for over 35 years, and are now joining Into Games on a journey to make the games sector a more inclusive, rewarding place to work. 
We'll be kicking off our work together with another in Into Games series of We're Hiring events on Tuesday 14th December - giving career seekers across the UK the opportunity to get inside knowledge on how best to prepare themselves for Rare's 2022 internship programme!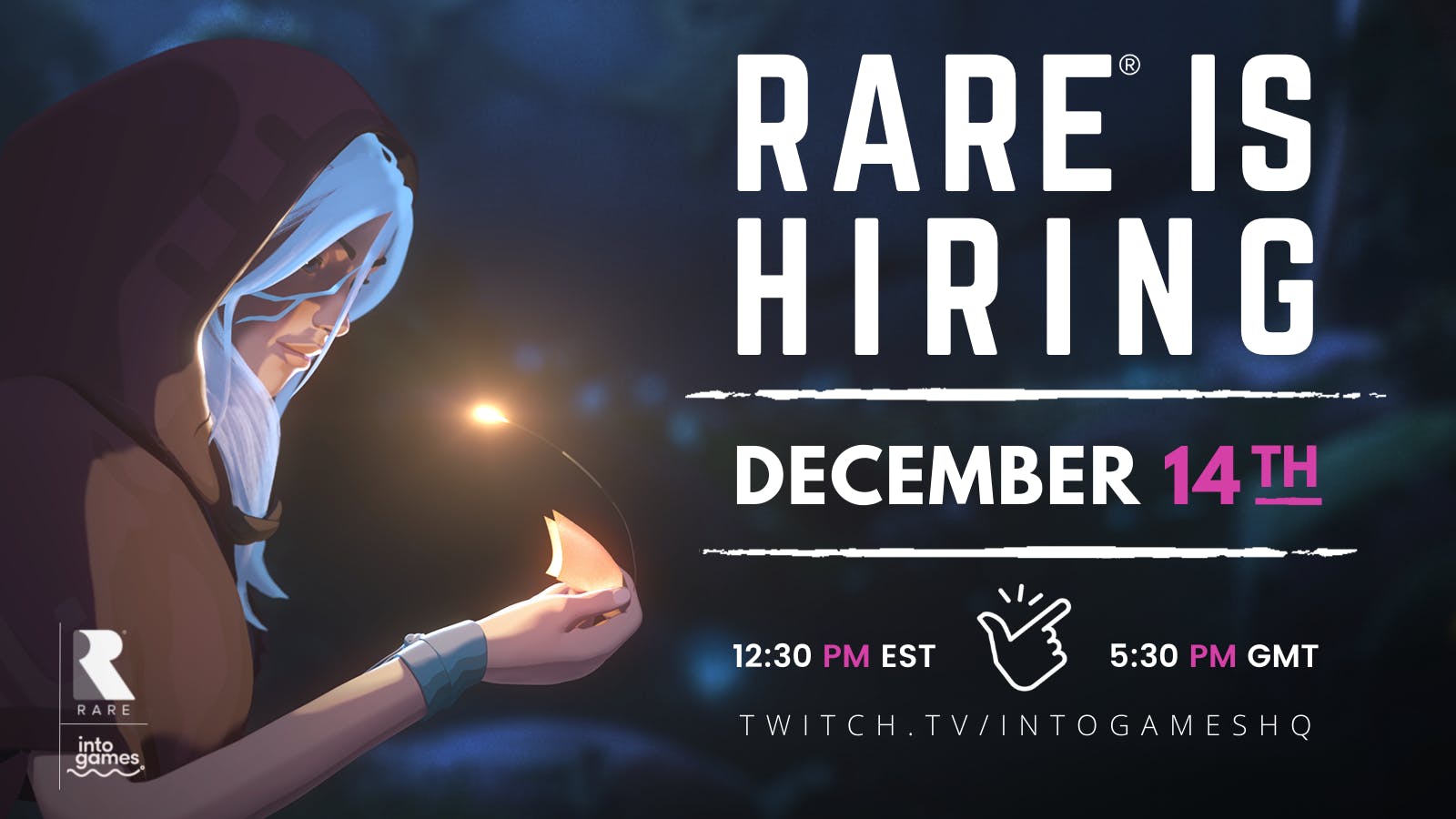 Into Games Head of Partnerships & Development Brandon Cole added this on the exciting announcement:
"It has been a personal ambition of mine to work with the fantastic folks at Rare on their Ambassador and internship programme - to help nurture and grow what are already leading games industry initiatives.  It's a wonderful honour to mark the start of that journey, and to spend the next twelve months working alongside their Diversity & Inclusion Lead - the passionate and knowledgeable Vee Heath. Our organisations' respective ethos of kindness and inclusion makes this partnership a no-brainer, so we can't wait to get started!"
Rare already has a bustling team of dedicated Ambassadors who work regularly on amazing educational projects and mentorship opportunities. Into Games will help the Ambassadors grow as confident educators and mentors through our games industry-tailored Champions Training.
As well as this, Into Games will collaborate with Rare to expand their internship programme to new audiences - as well as explore new and exciting accessible industry routes. We'll be working closely throughout the year to make job opportunities, work experience, and careers content accessible, interactive, and fun!
Vee Heath, Diversity & Inclusion Lead at Rare added:
"We've been speaking with Into Games for some time now on their impressive work around education and bringing opportunities to underrepresented audiences, so it's fantastic to be able to announce our partnership with them. We're keen to use our influence at Rare to shed light on the great careers in gaming as well as help upskill our Rare Ambassadors in the studio. I'm looking forward to the plans we have in store!"
If you want to learn more about how you can best prepare yourself for an application to Rare's 2022 internship programme, sign up for our upcoming We're Hiring event on 14th December now!