Introducing the first edition of our monthly round-up! We're so excited about the work we're doing here at Into Games that we figured a good way to shout about it would be right here on the blog. At the end of each month, we plan to share what we've been up to, events, achievements, and what we've got cooking next. Be sure to have an explore of our site and follow us on Twitter for all the updates.
The Final Side Quest with Codemasters
This month saw the end of our game jam series Side Quest. For the 10th and final edition, we partnered with Dirt 5 creators Codemasters who gave our jammers the exciting theme of 'The Journey' and they got some fantastic games – see the winners here!
Side Quest began as a lockdown game-making project back in February and resulted in over 200 games being made, 50 industry masterclasses, and over 1000 members. Having built a dedicated community on Discord, Side Quest has helped hundreds of young people link up to build their first-ever game. But don't worry, this isn't the end of game jams at Into Games...
Weekly Live Twitter Q&As
Every Tuesday we invite a games industry professional to join us on Twitter to answer your questions, and in October we continued to cover a wide range of careers with the help of Dambusters Studios! Junior Environment Artist Samir B Benounis and Gameplay Programmer Robin McFarland took part from the studio, alongside Freelance Concept Artist Mel Cummings and Journalist Jupiter Hadley. Be sure to follow us on Twitter to find out first who our next Twitter guest is!
Getting Into Games Podcast with Stephanie Ijoma of NNESaga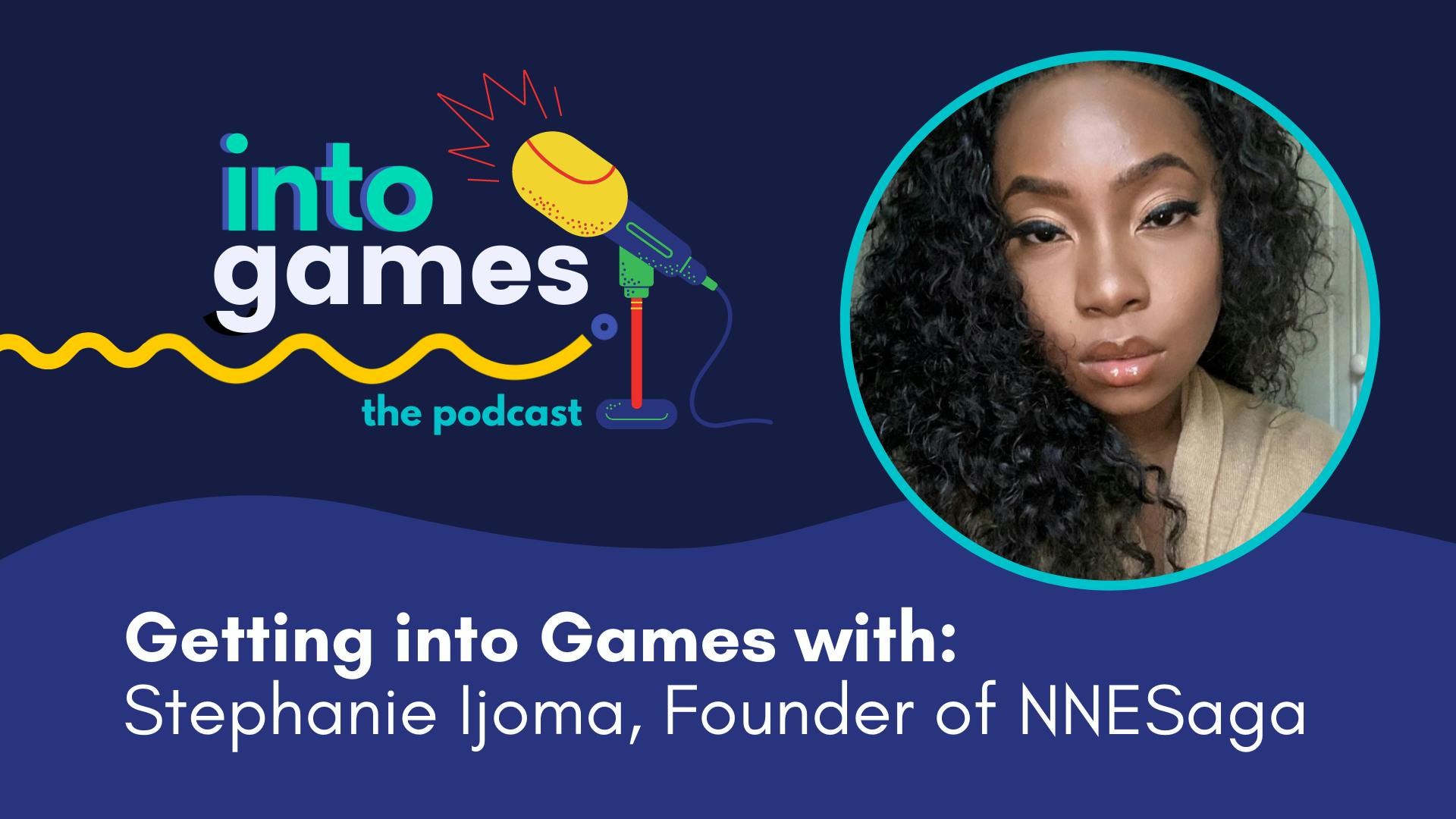 On the podcast this month we talked to NNESaga founder, Stephanie Ijoma. Stephanie's average week consists of streaming, content creation, brand partnerships, community management, and more. We discussed all things from building a community in games to what studios can and must do better for Black players and creators. You can listen to the podcast on Spotify, Apple, Google Podcasts, Overcast, Pocket Cast, Anchor AND more! Listen here.
13 new careers interviews
At Into Games, we are constantly adding new careers interviews and resources to the site as the industry evolves. Just this month we have uploaded 13 new careers interviews with industry professionals. From lesser-known roles such as the fascinating Player Support Agent (Nat Kilpatrick, Team Adopt Me!) to front-facing careers such as Video Producer and Host (Aoife Wilson, Eurogamer), there is plenty to explore on the site that will help you find your ideal job in games.
Video Game Ambassadors
We have been making great strides with the Video Game Ambassadors over the last month, working on some hugely impactful opportunities to support young people from underrepresented and disadvantaged backgrounds. New studio partners include Dambusters, nDreams, and FuturLab. We are also happy to be adding neurodivergence and accessibility criteria to the VGA sign-up process with the support of Autistica, so we can better track and nurture games industry talent from these groups.
Coming Soon...
In the coming months, we are working on various exciting things behind the scenes. From initiatives for budding games journalists, even more live Twitter Q&As with industry professionals, and new schemes that will help you kickstart your career in games. As always, be sure to follow us on Twitter and sign up to our mailing list below to be the first to know what's new at Into Games!