At Into Games we do a lot of work with careers advisors and teachers to help them provide the clearest information for students when talking about roles in the sector. At our last careers event, we were overwhelmed with requests to create a careers poster and flyer that could be used in school hallways to help illustrate what jobs are available in games. So we did!

We wanted to create something that celebrated diversity as well as the broad range of roles that the sector offers. We worked with illustrator, designer and former games producer Derren Toussaint, and his studio Monkeys vs Robots, to help create this striking A1 poster and accompanying flyer. The concept is a games studio planning board, filled with questions that students can follow to see what games career might suit them and their interests.
More information can be found on each role right here on intgames.org, and the poster is also complemented by a free lesson plan created by Digital Schoolhouse in addition to their One Minute Mentor Videos.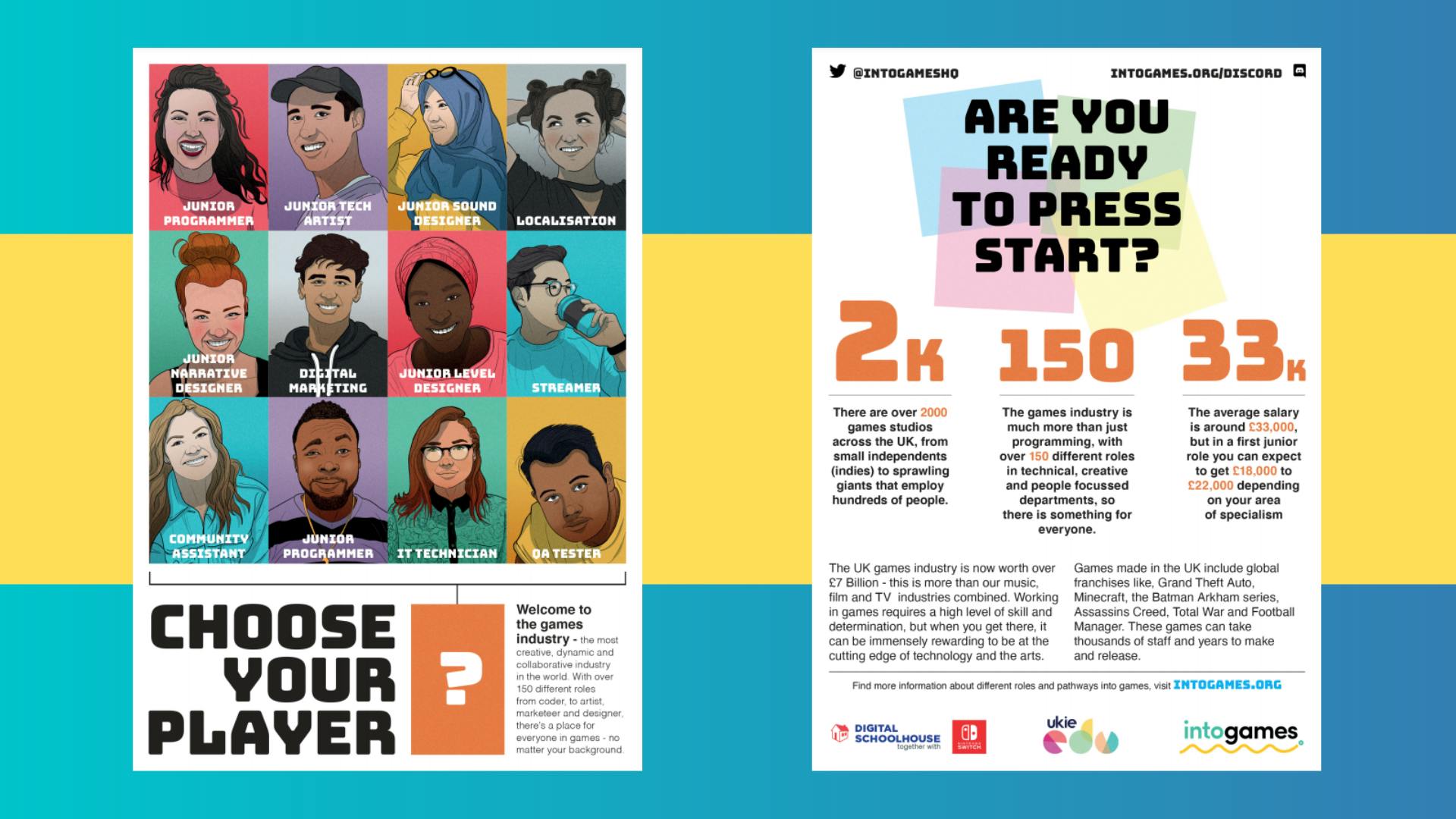 The poster is available for free download and costs roughly £10 to print A1 from most online printers.