We had the pleasure of hosting our Ukie x Into Games Career Stage at the inaugural WASD event at the Tobacco Dock in London. Over the 3-day event, there were plenty of talks and Q&A sessions from some fantastic speakers that stretch far and wide across the games industry.
From programming to product management, each and everyone provided expertise and insights; regardless of where you're at in your own personal games career journey. Find the key takeaways from our experts below.
Networking skills for professionals and graduates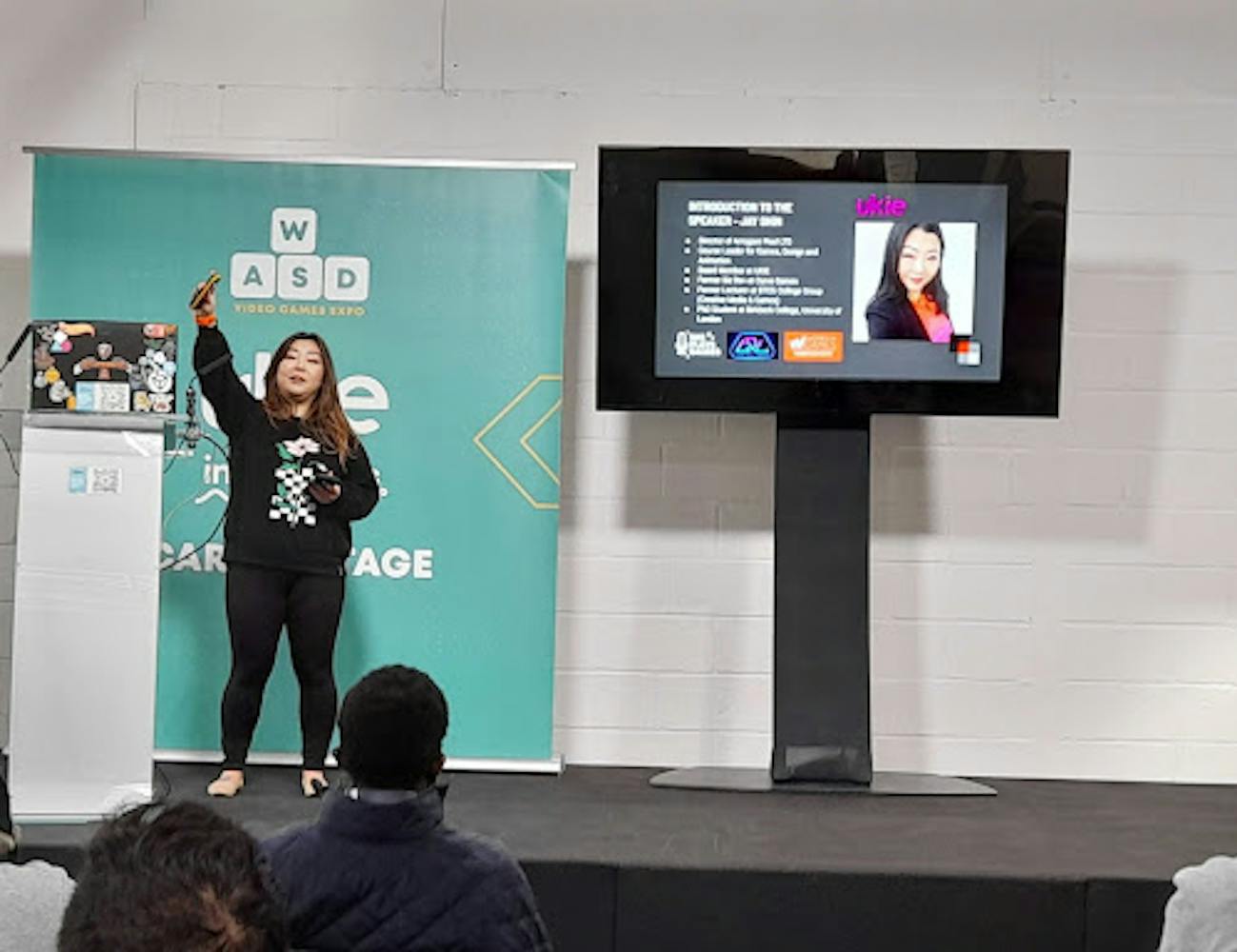 Director at Arrogant Pixel // Course Leader at University of West London
Virtual networking is great, but in-person events give you the best opportunity to make sure people remember who you are!
Do your research! Whether it's a meeting or an interview, make sure you know who you're talking to and what you want to know.
Two sides of the designer coin: freelance and permanent employment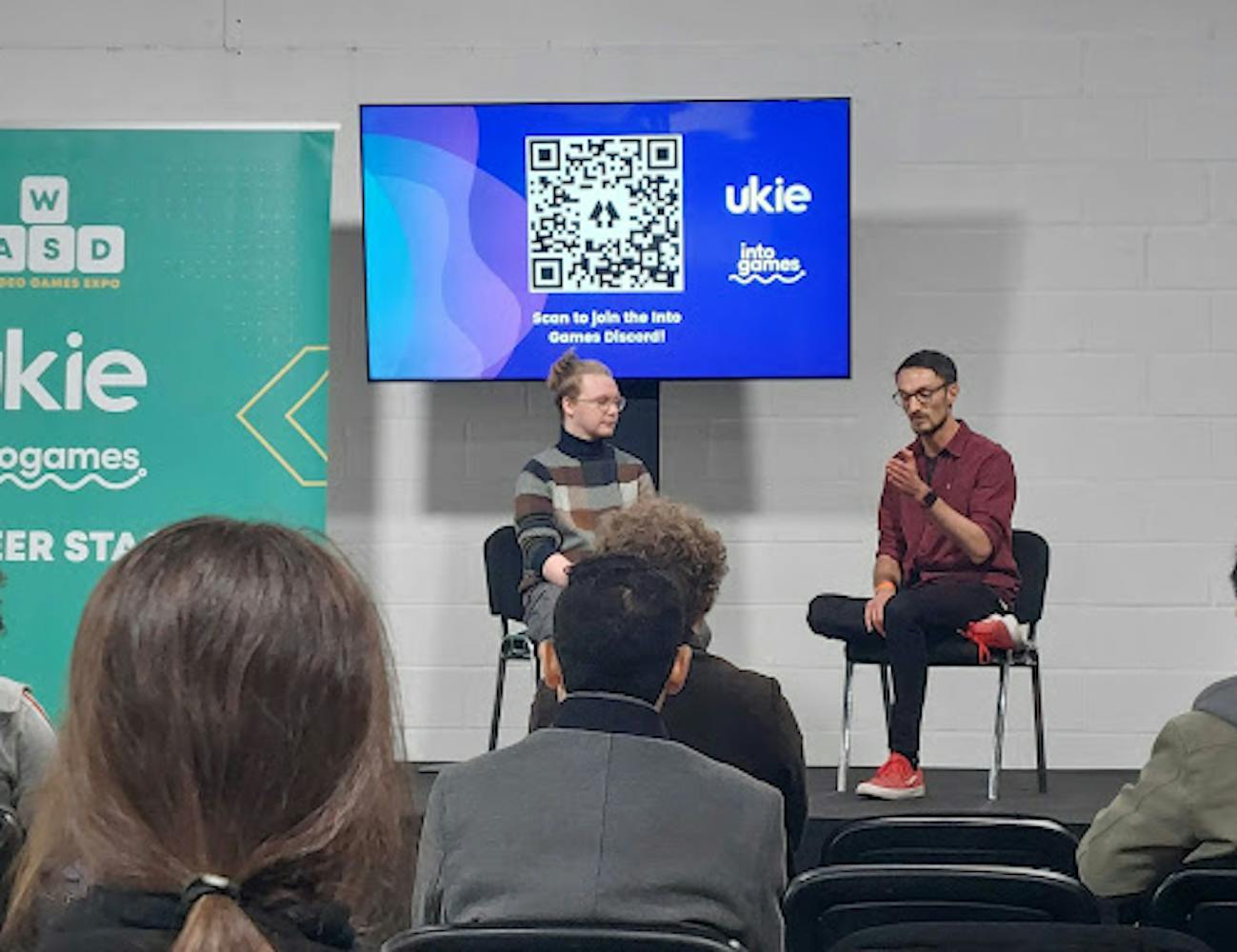 Freelance Game/Level Designer // Senior Game Designer at UsTwo Games
Freelancing gives you more freedom and control over what projects you work on, but permanent employment gives you extra benefits and security - find what works best for you.
Careers advice and education in games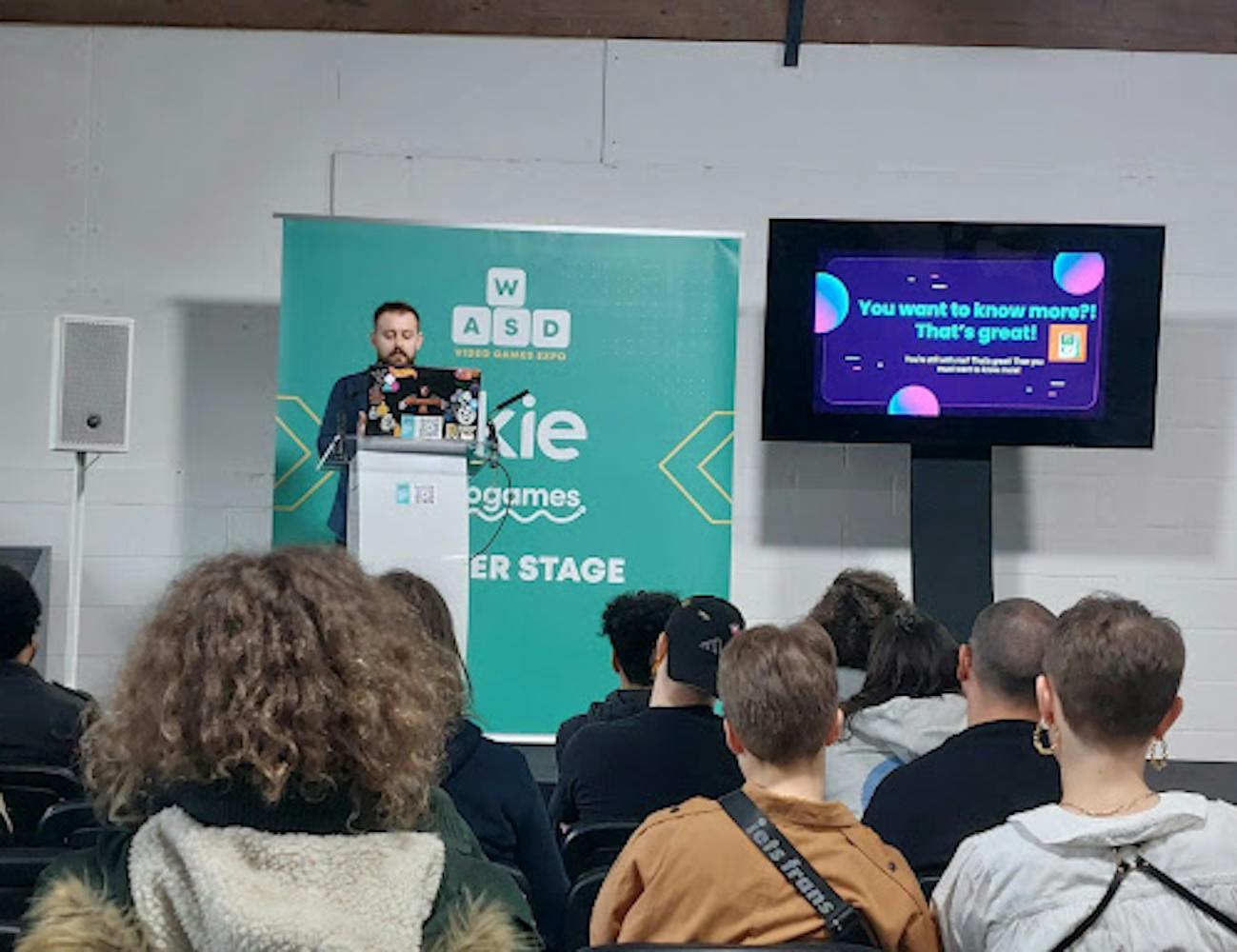 Game Developer and Production Manager at Rizing Games // Level 3 Games Development Course Lead // Video Games Ambassador 
Ideas can come from anywhere, get inspired by everything you see and interact with.
Try playing games from genres you wouldn't normally go for. They're great for inspiring new creative ideas.
Always have a notebook - you never know where the next idea might come from.
Put your best portfolio forward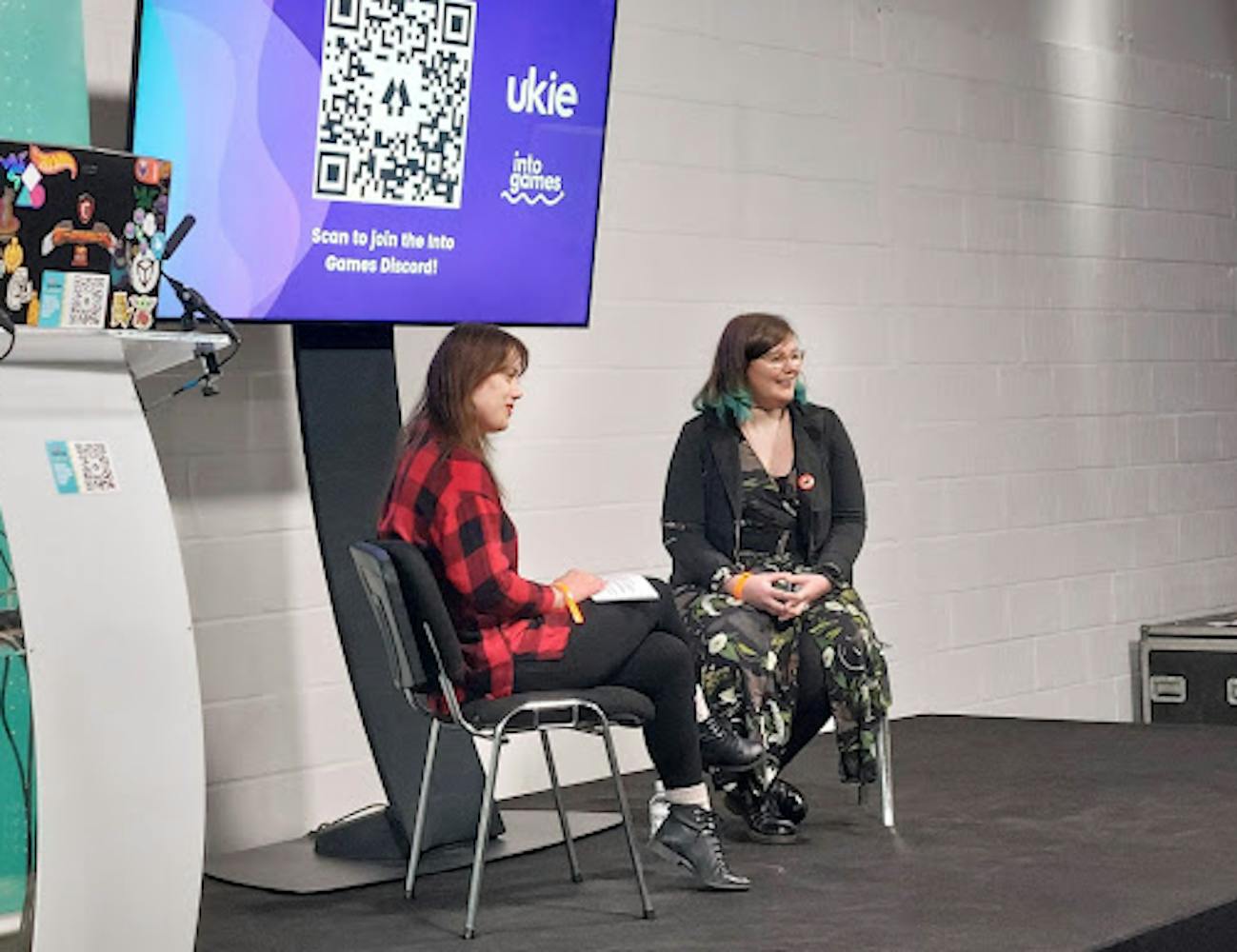 3D Artist at Media Molecule
Make sure your portfolio contains 3-4 pieces of your absolute best work.
Fill your portfolio with work that you've loved and enjoyed making - studios can tell when you're passionate. 
Be open-minded about exploring new tools, getting inspired, and being on a constant learning journey.
Getting your first job in games: how to get past the biggest barriers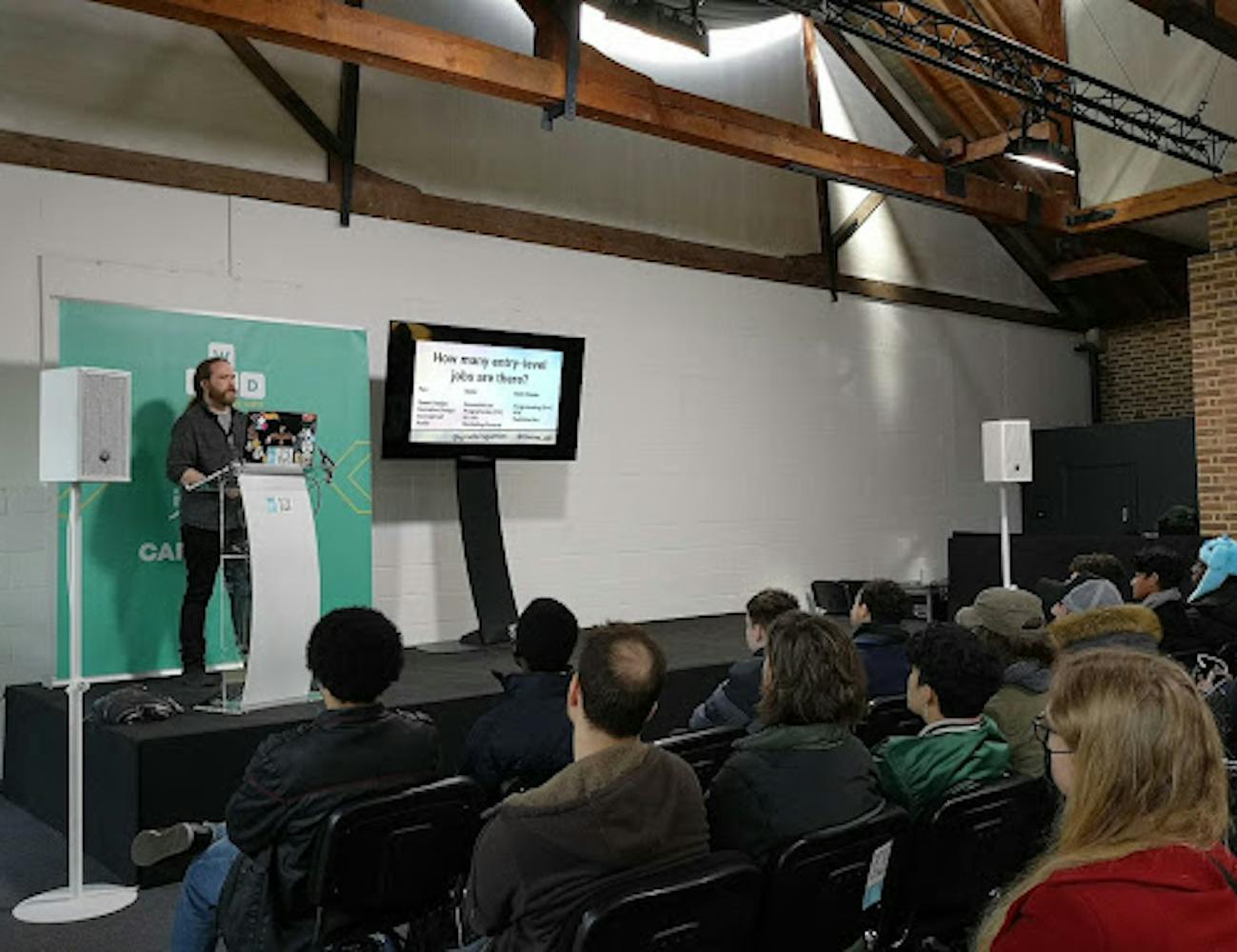 Marketing Manager Grads in Games & Game Dev Heroes
No one else is you. Your experiences are unique, as are everyone else's, so learn from as many people as possible.
Your dream job probably won't be your first one! Explore all the opportunities available to you.
Know your value and do your research - your passion can sometimes be exploitable so find an employer that knows your worth.
Keeping up with community management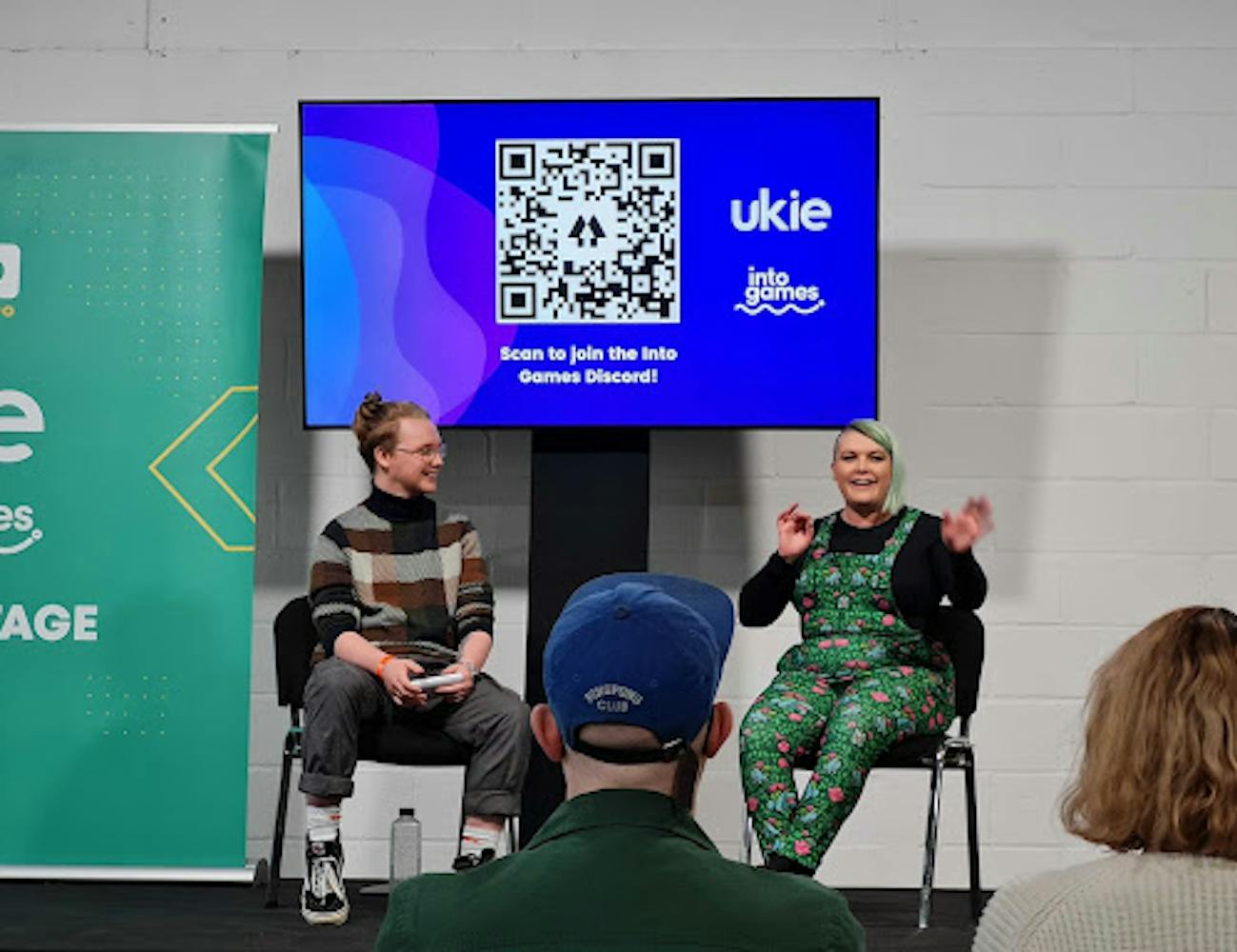 Head of Community at Neonhive
Check out the competition! What similar games are out there, and what are they up to?
Memes are a great way to promote your games, but keep them wholesome.
Work on these soft skills for community management; be a good investigator, develop your sense of humour and be curious about learning.
Opportunities for aspiring dev teams: Tranzfuser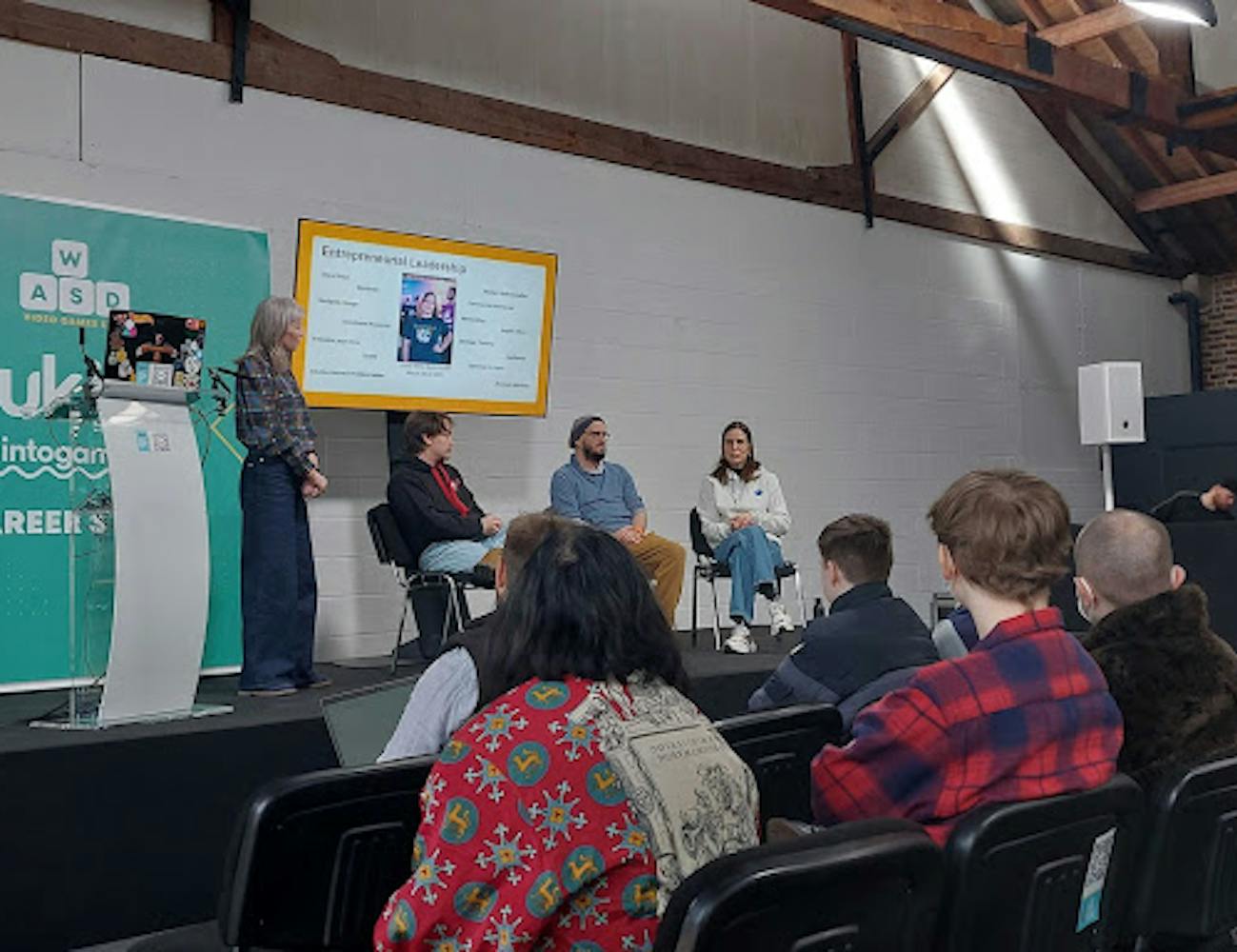 Head of Tranzfuser // Head of Outreach and Talent at UK Games Talent
Are you a passionate graduate game dev?
Having been introduced in 2016, Tranzfuser has welcomed many passionate and talented teams and individuals from across the UK through its doors. Tranzfuser offers UK graduates the freedom and space to develop video game IP they want to make and see others play. 
They are looking for teams that want to commercialise their IP and establish a sustainable studio, whilst refining their professional skills and engaging in key learning around business development. 
Tranzfuser teams will have the opportunity to demonstrate their skills to the public in the very best light. Best of all, Tranzfuser 2022 is now open for applications! 
Apply via site www.tranzfuser.com.
Tips for making an animation showreel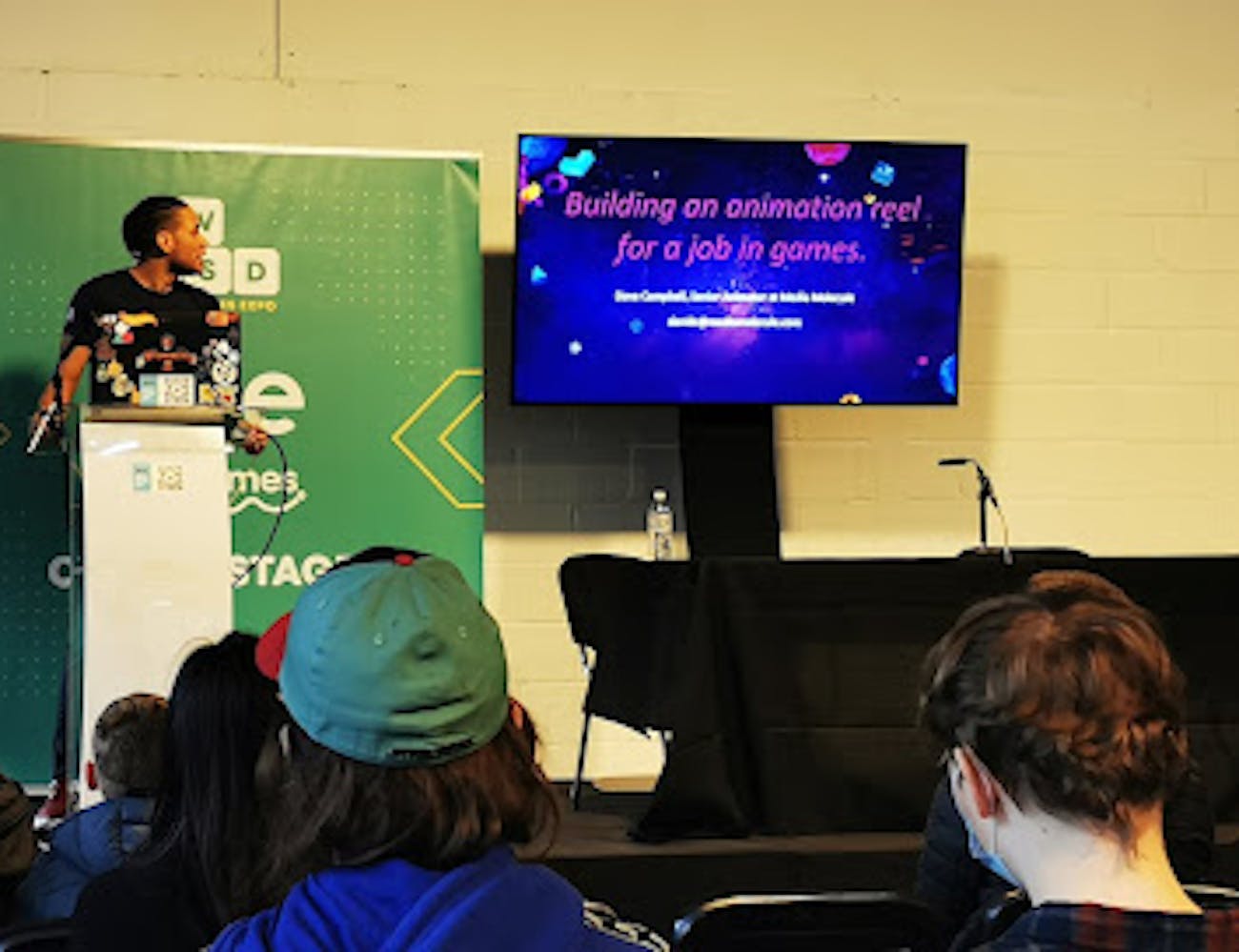 Senior Animator at Media Molecule 
Polish your work to the best of your ability, half-finished animations are difficult for studios to assess and gauge your talent. 
Keep your showreel to around 2-3 minutes, putting your best work first to really showcase your skills. 
Tell your story, even if that's one of growth. 
Mentoring and mentee opportunities in the UK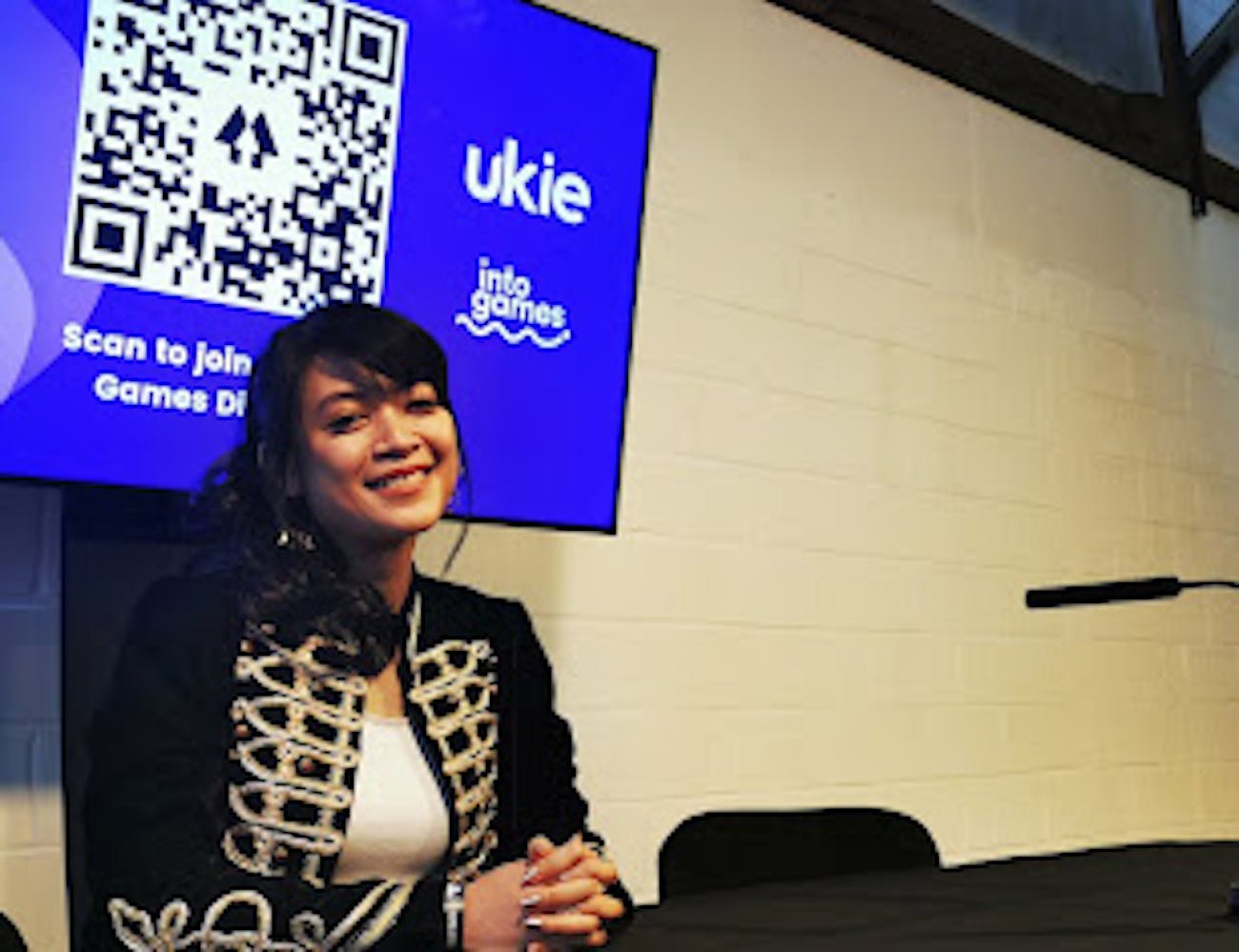 Founder of Limit Break Mentorship // Senior UI/UX Designer
Limit Break, a mentorship program for underrepresented people working in the UK games industry is open for mentors and mentees.
Being authentic and kind in the industry counts for more than you'd think. Not everybody has to be an influencer. 
What does a product manager do?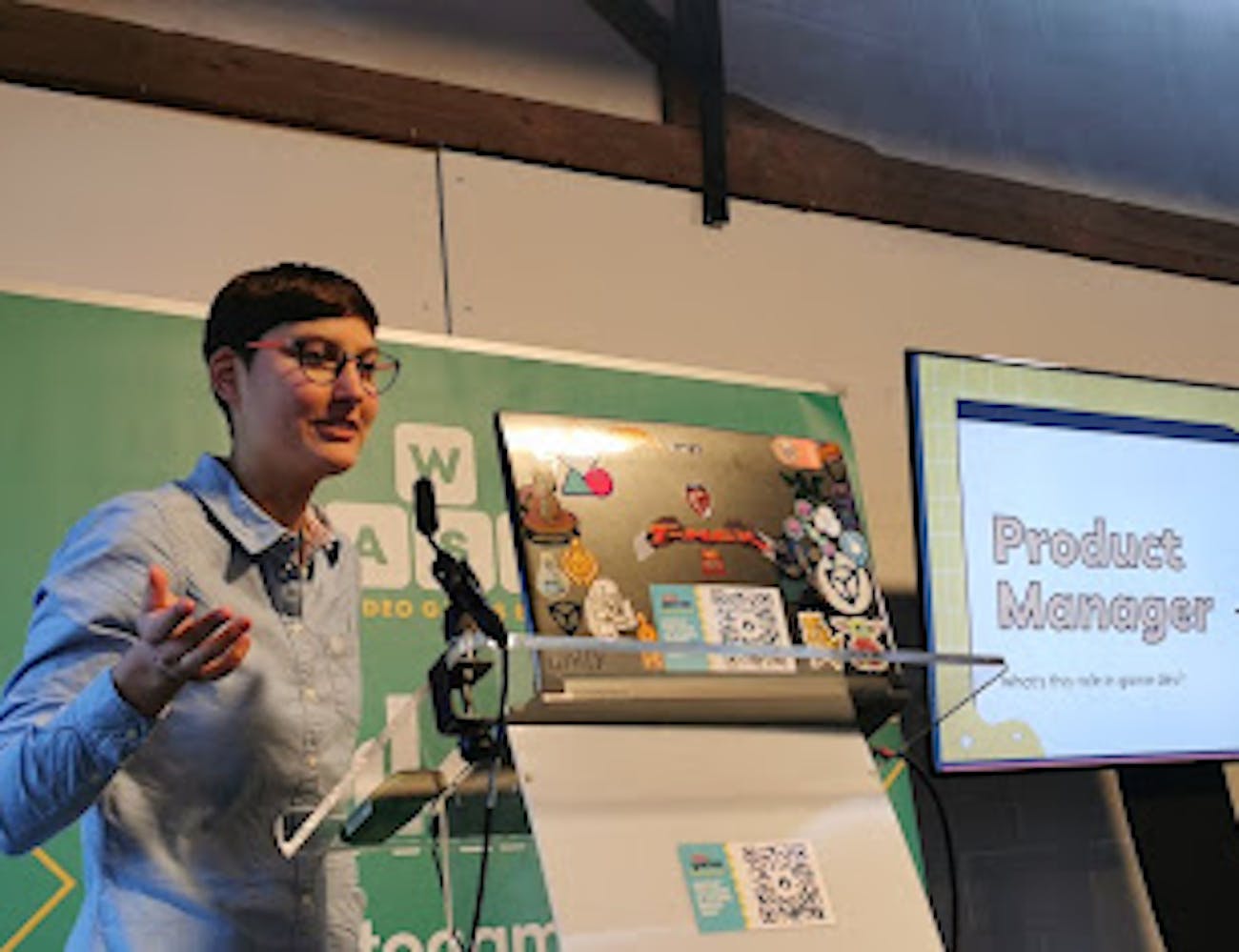 Product Manager at Hutch Games
Product management in the games industry varies responsibilities and expectations significantly between companies.
The core goal of a product manager is to maximise the value of what the team's delivering. This role is the intersection of business, design and development.
It's hard to beat the feeling of seeing players have fun because of something you did.
Freelance game audio from the ground up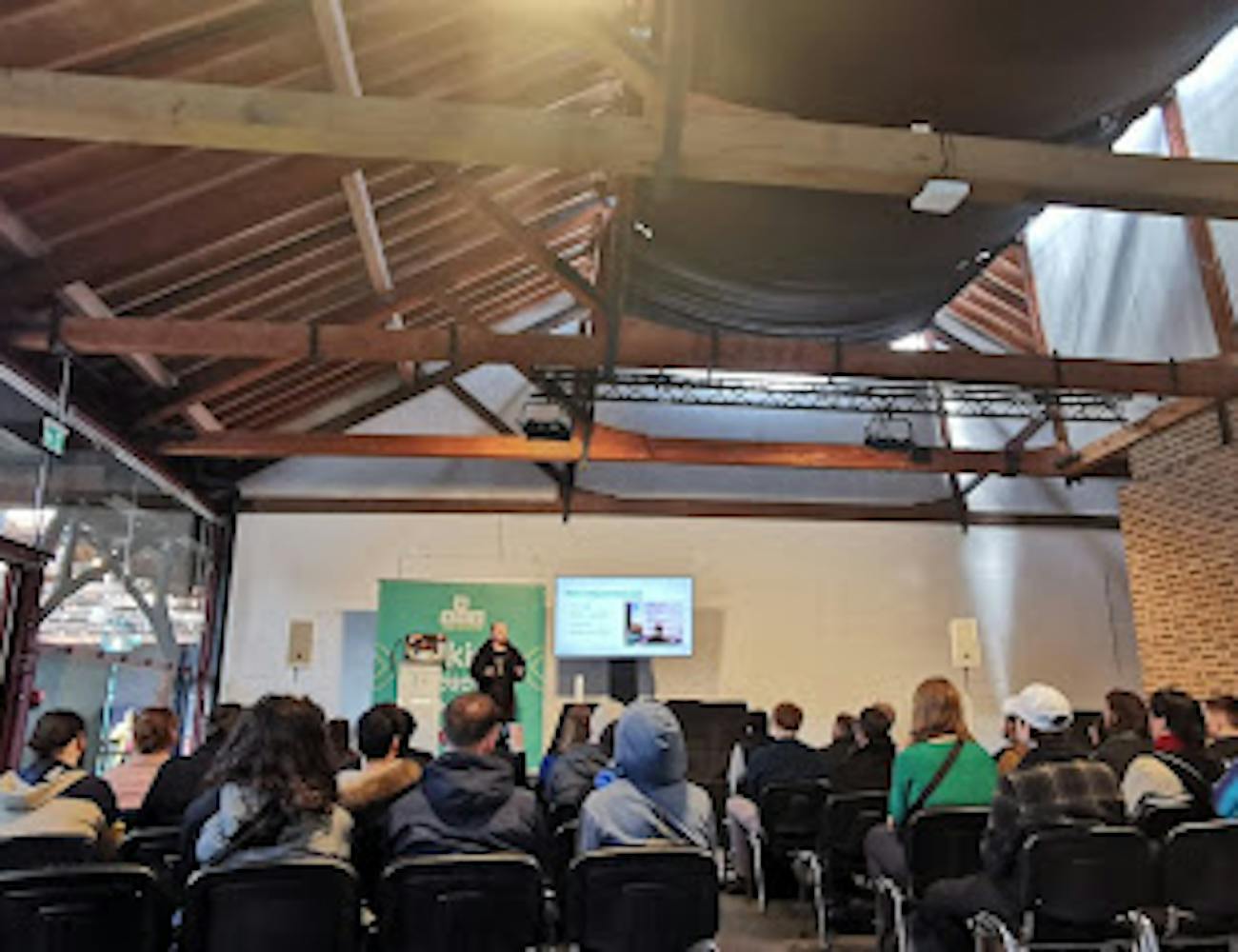 Freelance Sound Designer 
Inspiration can come from the most unexpected places; including a squeaky rubber chicken. 
Learning on the job is normal - competence builds confidence. Courses are few and far between, make friends and join Discord servers.
Throw yourself in it, don't let inexperience hold you back. The first step is removing 'aspiring'' from your vocab.
The 'right' way to get into the games industry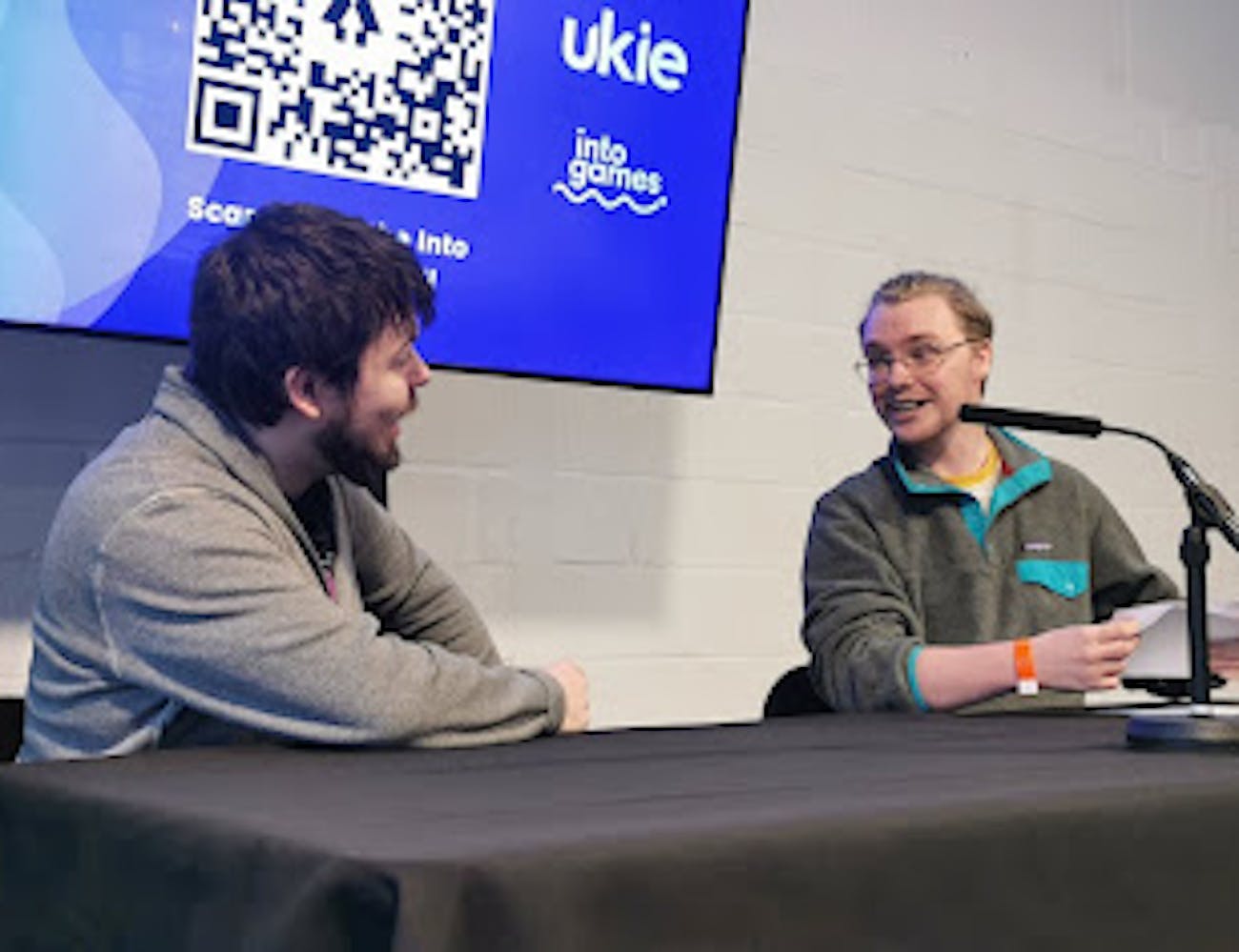 Co-Founder of BetaJester 
The road to game dev is wildly different for each person, there is no "right way to get a job in the games industry".
Don't work with your housemates you have to see 24/7! Adam set up his first game studio with two friends he lived with - big mistake! 
University isn't a guaranteed ticket into the games industry, but it helps you make invaluable connections with incredible peers.
What no one tells you about being a games developer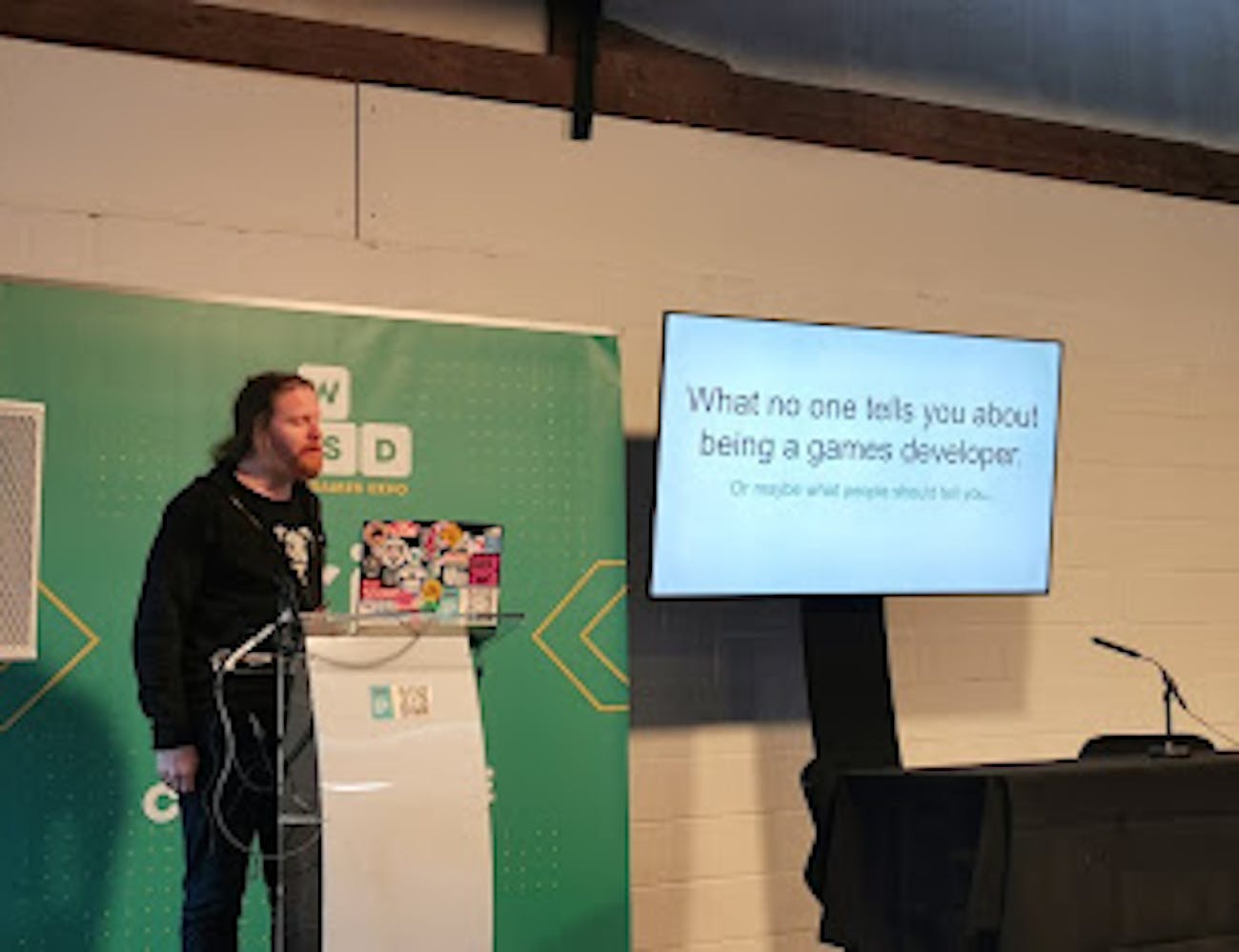 Senior Software Engineer at Improbable Games
QA is not just a stepping stone and is a career in its own right. If you do start in QA with the plan of growing into a new role, respect that this is a job in its own right and that this is someone's entire career
Chances are that projects will be cancelled or have to change, even your own projects. This is part of the games developer experience sadly. It's not all crunch and long hours. It should be fun to work with other people and make things.
A lot of indies use Unity, and a lot of AAA studios use Unreal, but they represent less than half of published games. Learn the tools that are appropriate for the job you are going for. There's no need to worship one over another, chances are you will have to learn about at least half a dozen.
Journey to working in UI and UX in the games industry from an expert
UI Artist at Creative Assembly 
Use typography, motion, and interactivity to establish feeling.
Remember, "Only you can do what you can do". 
UI design lessons:
Lesson 1 - Consider everything
Lesson 2 - Brand brings it together
Lesson 3 - Learn from the past
Lesson 4 - Iterate, iterate, iterate!
Lesson 5 - Work smarter, not harder
Switching from another career to games industry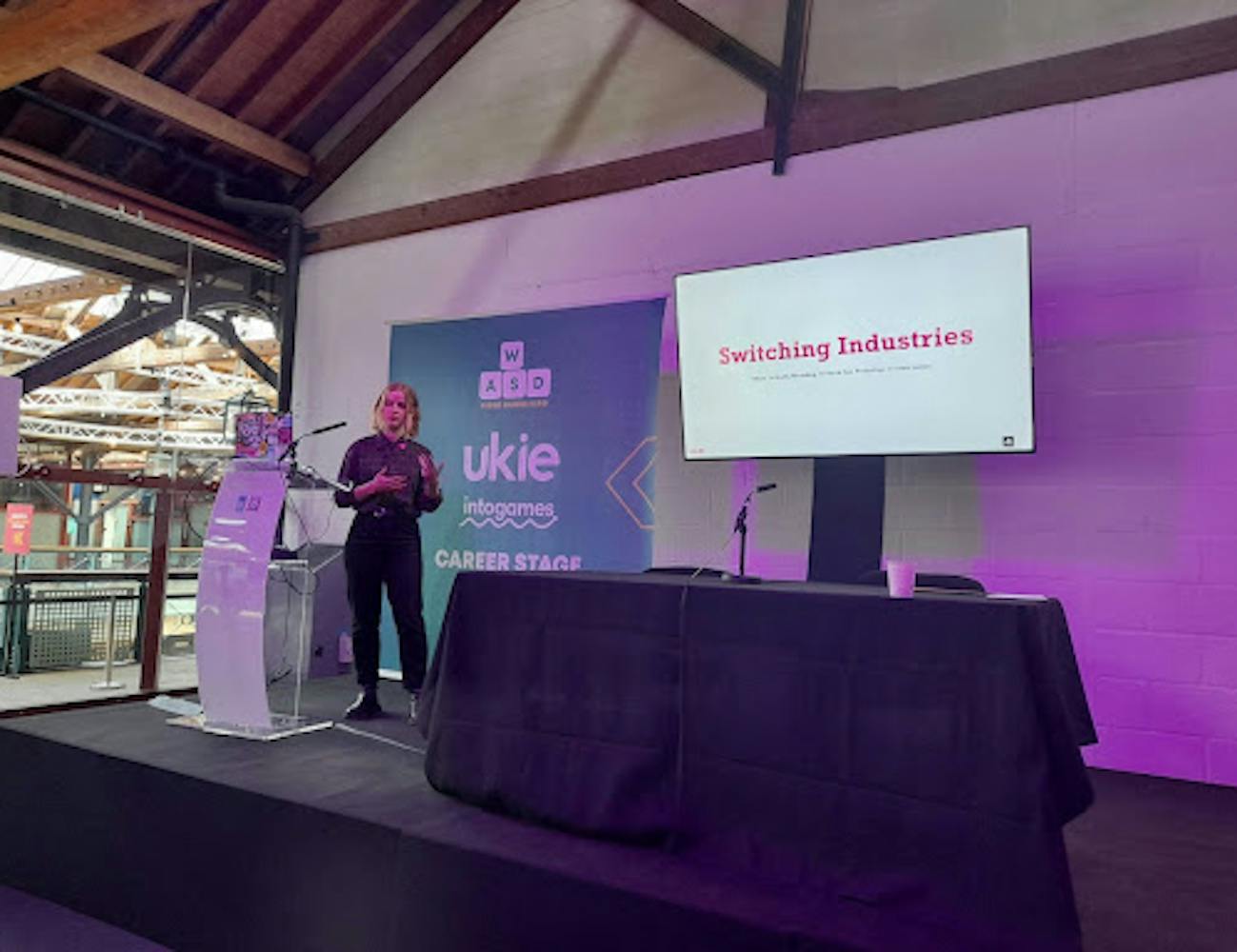 Sound Designer & Composer at Media Molecule 
Don't be afraid to champion the fact you're bringing a new perspective to the team.
If a listed software tool isn't on your CV, how much time/effort/money would it take to learn it?
When companies ask for games industry experience you can still apply having worked on personal projects and participated in game jams!
Creating a sustainable studio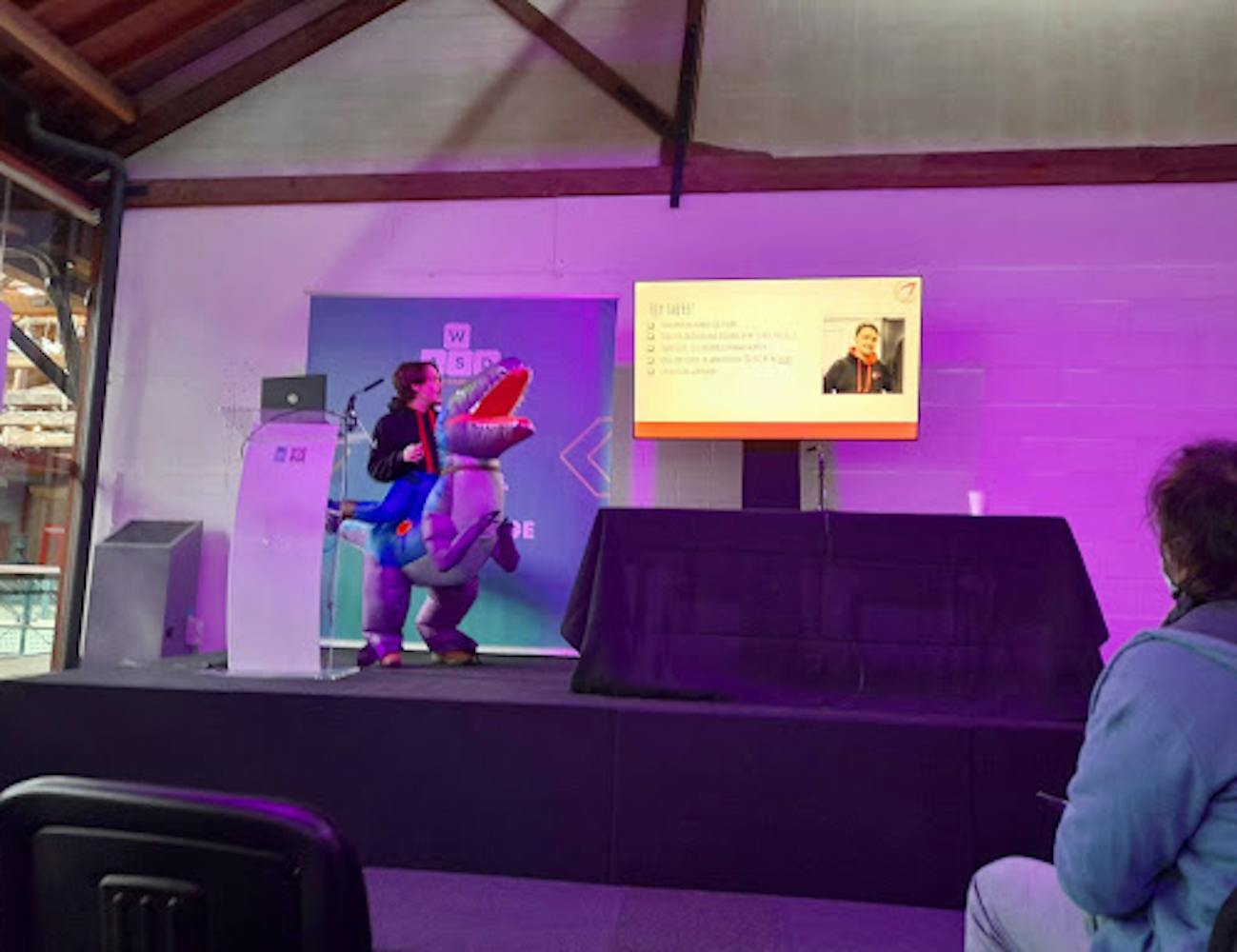 Co-Founder, Director, Designer & Producer at Meteorite Media 
Take proper time to research and create a business plan before your projects.
Have the difficult conversations about IP, company shares, responsibilities, and directorship as early as possible to avoid conflict later down the line
Starting your own studio is very hard work, remember that it's not just about making the games you want but becoming a sustainable business where you can make games long term. 
The UI & UX learning curve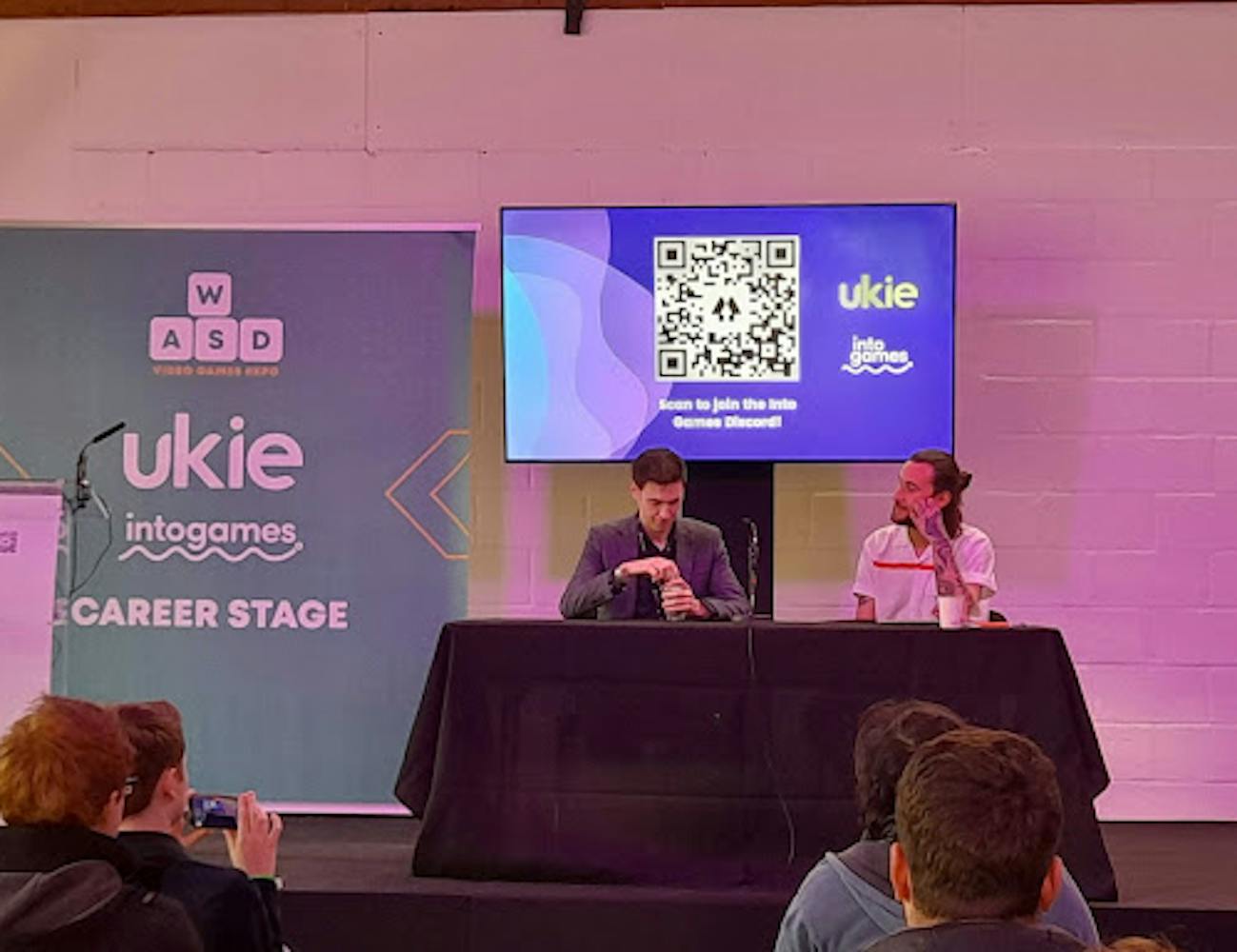 Freelance UI Artist // Creator of the Game UI Database
Accessibility can be one of the hardest challenges within UI, this includes text size and use of menus.
Don't give up if it looks hard, there's a real skills gap for UI Artists at the moment - The industry can't expect seniors to appear out of nowhere, instead we've got to encourage and train people up.
Have your portfolio geared to one field. If you want to be a UI Artist, your portfolio will be UI centric, yet have 4-5 quality items of hobby/fan projects or game jams.
Do basics and show basics to emphasise how you want to learn and understand UI. Companies want candidates to have some idea of what they want to be in industry rather than not know and be quite loose in switching interests. 
Maximising employability for QA roles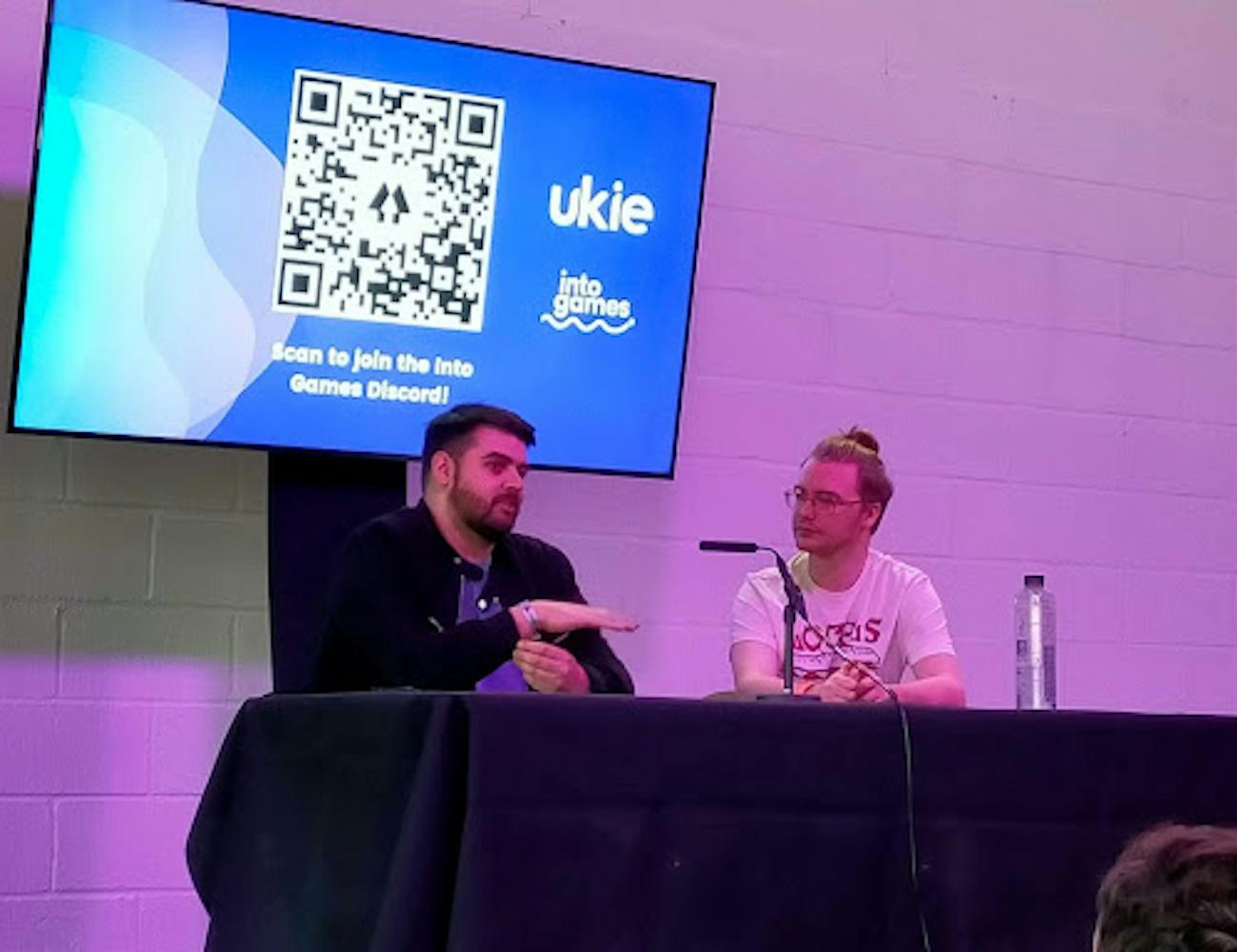 Embedded Environment Art Tester at Cloud Imperium Games 
Though it's vital that you don't just rely on who you know but also what you know and what you do - doing your own projects outside of class if you're in college or university, taking part in game jams, and going to events, all in an effort to go beyond modules and make yourself stand out with passion and hard work.
You can't show much content due to NDAs and embargos normally, but you can make test cases for your own made-up game or game jam creations. 
The CV and cover letter are more important for QA roles to show you've done research on the company and go beyond.
It's also important to note that there's a gap between education and industry that can be tackled by industry relations between the two.
How I entered the industry through educating (and how you can too)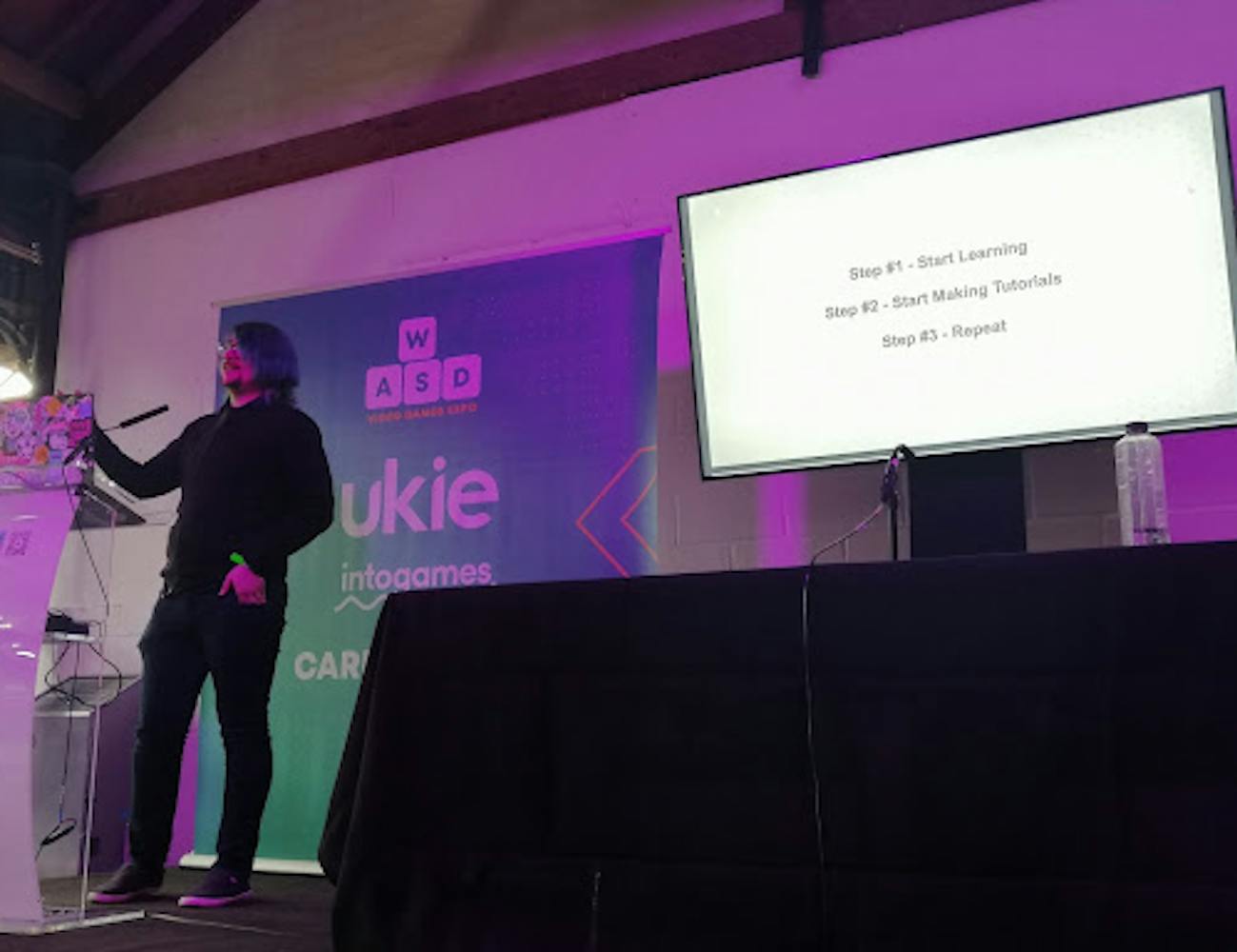 Technical Designer at The Multiplayer Guys
If you're a game developer at heart, you'll find a way to get through and pursue your dreams. 
First things first, start learning. It doesn't have to be programming-related, it can be design or animation. 
Make tutorials - this is the best way to solidify your own knowledge and showcase your skills, while also supporting the industry.


Tentacle Zone - Perfecting your portfolio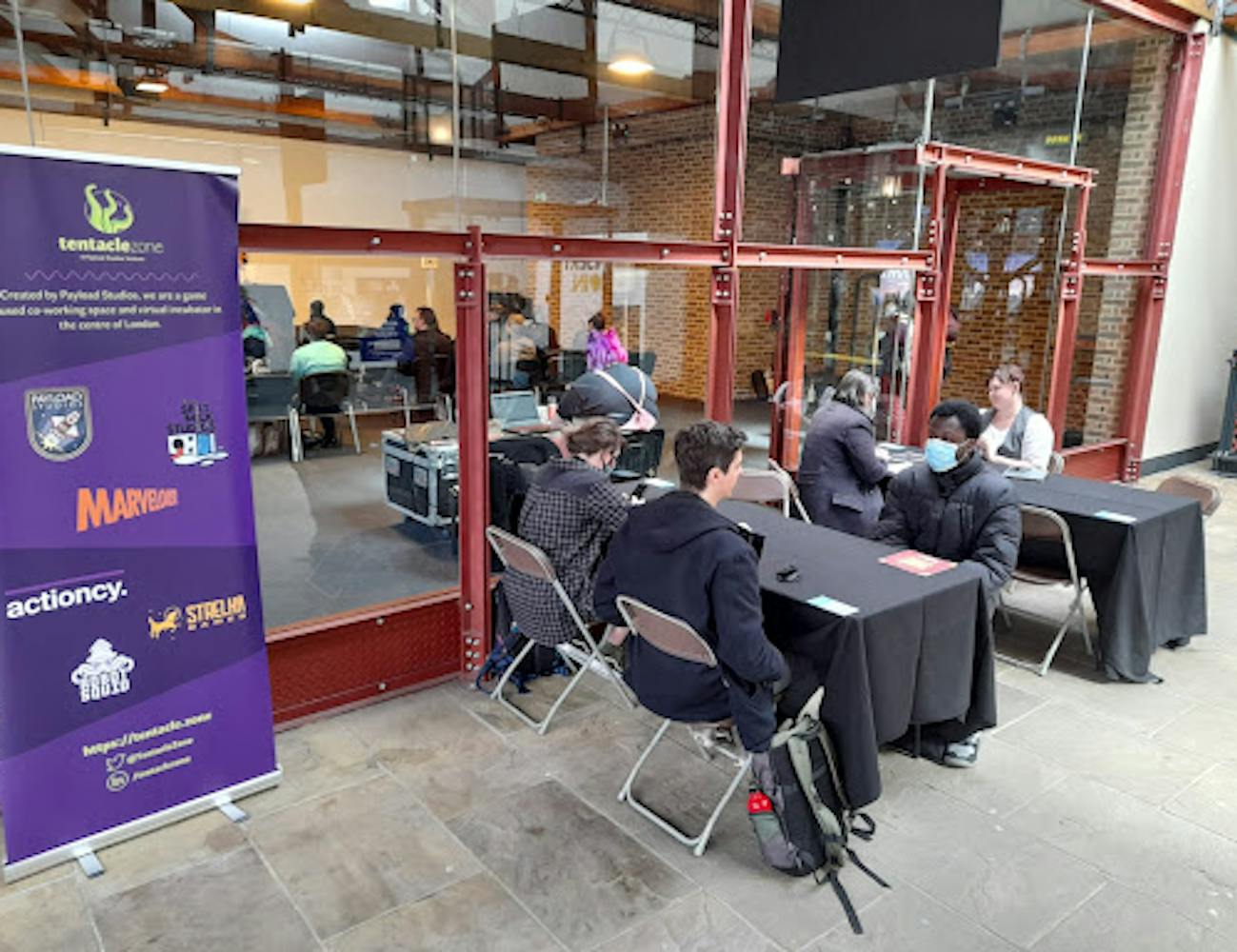 We hosted some brilliant folks from Tentacle Zone and their residents, Payload Studios, Marvellous, Strelka Games, and Spilt Milk Studios. 
These experienced and passionate developers gave up their day to offer some invaluable games portfolio and careers advice to visitors. Here are some of our key takeaways!
Show 3-5 pieces of your absolute best work. 
Don't be afraid to tailor your portfolio to employers - as long as your style and what you love creating aren't compromised!
Use industry-standard platforms like GitHub, itch.io, and ArtStation.
A short, playable experience linked at the top of your portfolio goes a long way in showing an employer that you can finish, and publish projects.
Group projects are fine, but make sure it's totally clear what your contribution to the project was.
Showing your process helps employers understand the how as well as the why of your portfolio work.
------------------------------------------------------
Looking to continue your knowledge of the industry with like-minded learners? Join our 6,000 strong Discord filled with industry experts, career seekers and games enthusiasts.